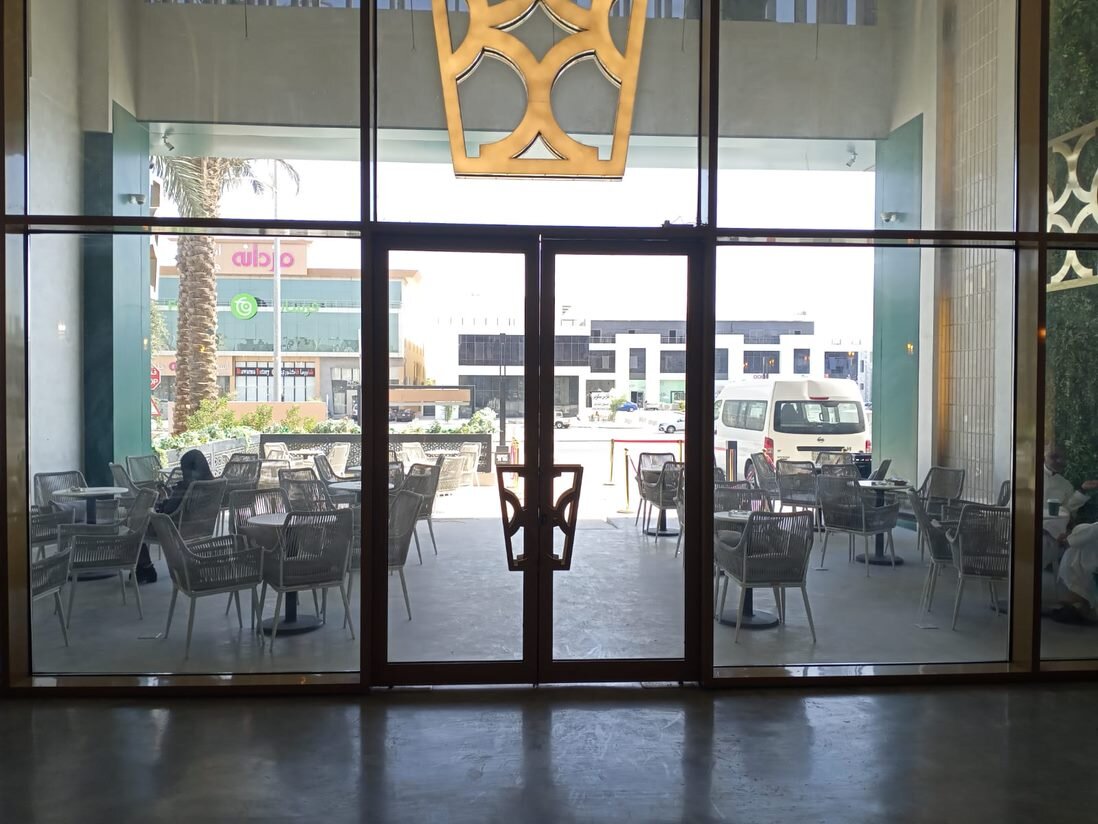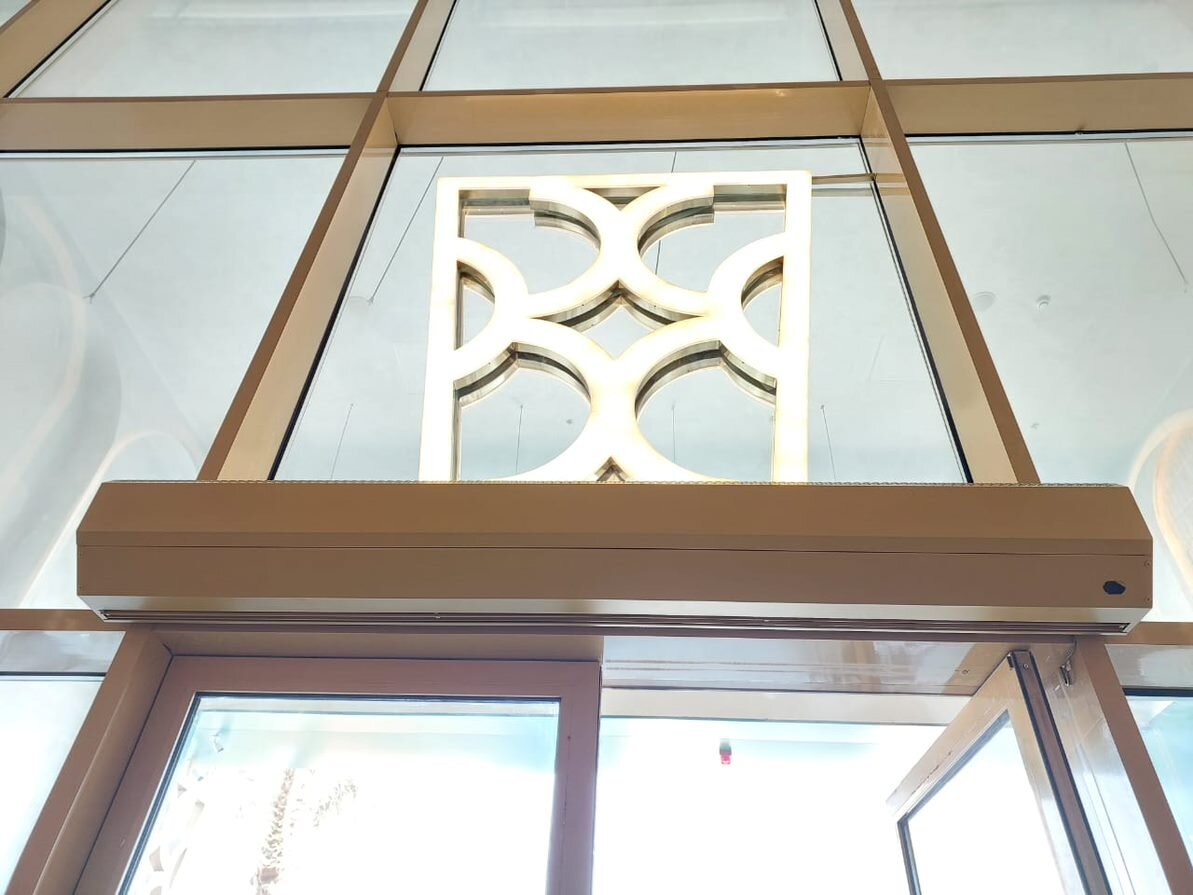 Hobra Cafe's Need for Air Curtains and Results have Achieved
Hobra Café is one of Riyadh's most prestigious cafes with very luxurious gold decor and a refreshing and healthy indoor environment, operating on a  24-hour basis to provide the most luxurious services to customers. The café hosts the finest visitors per day to spend fun and quiet times with a comfortable atmosphere that relieves the stresses and burdens of life.
It is located on Anas Ibn Malik Rd, the Malacca neighborhood over a large area, consisting of two floors with indoor and outdoor sessions that reflect a unique nature in terms of calm and comfort.
Why does Hobra Cafe Need Air Curtains?
Hobra Cafe aims to maintain the character of sophistication and tranquility; therefore, it increasingly needs to install air curtains to face many challenges  owing to its presence in Riyadh which is characterized by a hot environment and dust-laden air.
The main challenges to face are
 Continuously Open/Close Doors mean a greater likelihood of entering dust and insects.

Lower temperatures indoors pose more effort for conditioners to keep the place cool.

Entering moisture leads to changes in the atmosphere.
As a result, Hobra Café desires to overcome these challenges by installing an air curtain that suits the decor of the place and keeps its healthy and comfortable environment at the main door to ensure a quiet and gentle atmosphere that delights its customers.
Read also: How do air curtains prevent unpleasant odors from entering your workplace?
Preview Stage to Choose the Right Air Curtains for Hobra Cafe
We sent the Stavoklima team to view Hobra Cafe and choose the air curtain that suits the decor. After studying the needs of the place, we selected the Li Pico air curtain  for several reasons, the most important of which are:
It is suitable for the height and size of the door and has a very stylish design that is consistent with café decorations.

It is able to fully cover the door without the need to install another

air curtain.

It is characterized by almost zero- noise.

It adds Luxurious touch to the café because of her good looks.

It is painted with gold color to be in line with the elegant decor of the cafe.
Client Opinion on Li Pico air curtain:
Hobra Cafe's management praised the performance and shape of the Li Pico air curtain for having fulfilled all the needs of the place ranging from a healthy and refreshing environment to almost no noise. Thus, the air curtain became an important part of the tranquility of Hobra Cafe and a basic element that it depends on to provide a comfortable environment for visitors.
Stavoklima with you to improve your workplace in Saudi Arabia
At Stavoklima, we are keen to meet every client's needs and offer air curtains that fit into every business place to make your business environment healthy, refreshing, and resistant to any climate challenges you might face.
Now, choose the right curtain for your store and push it a step for the better.