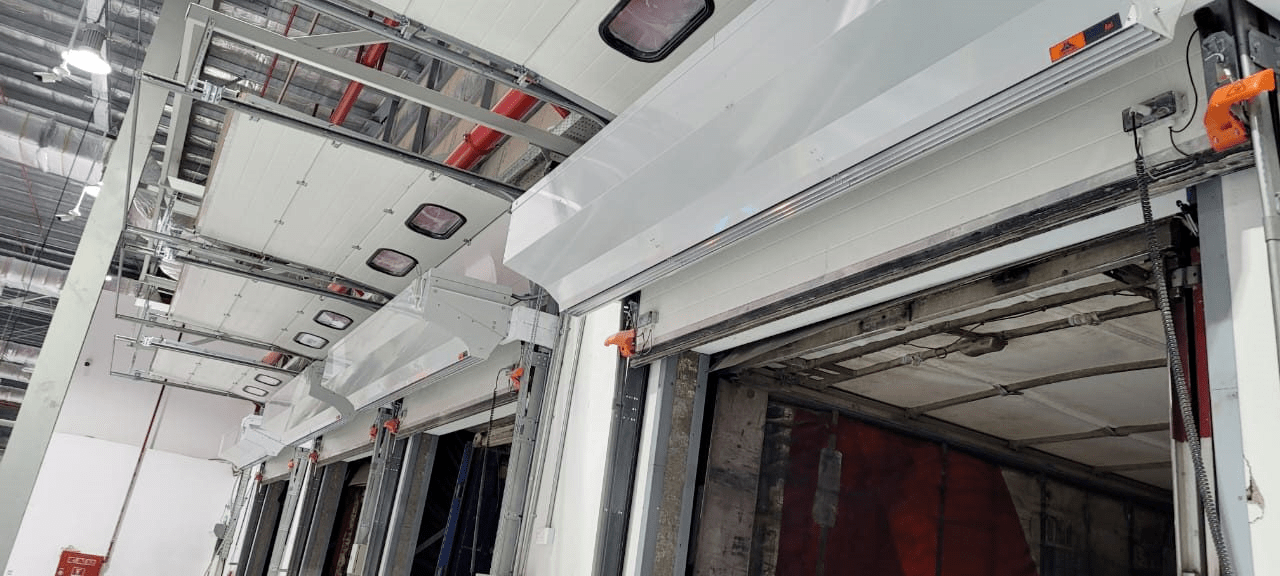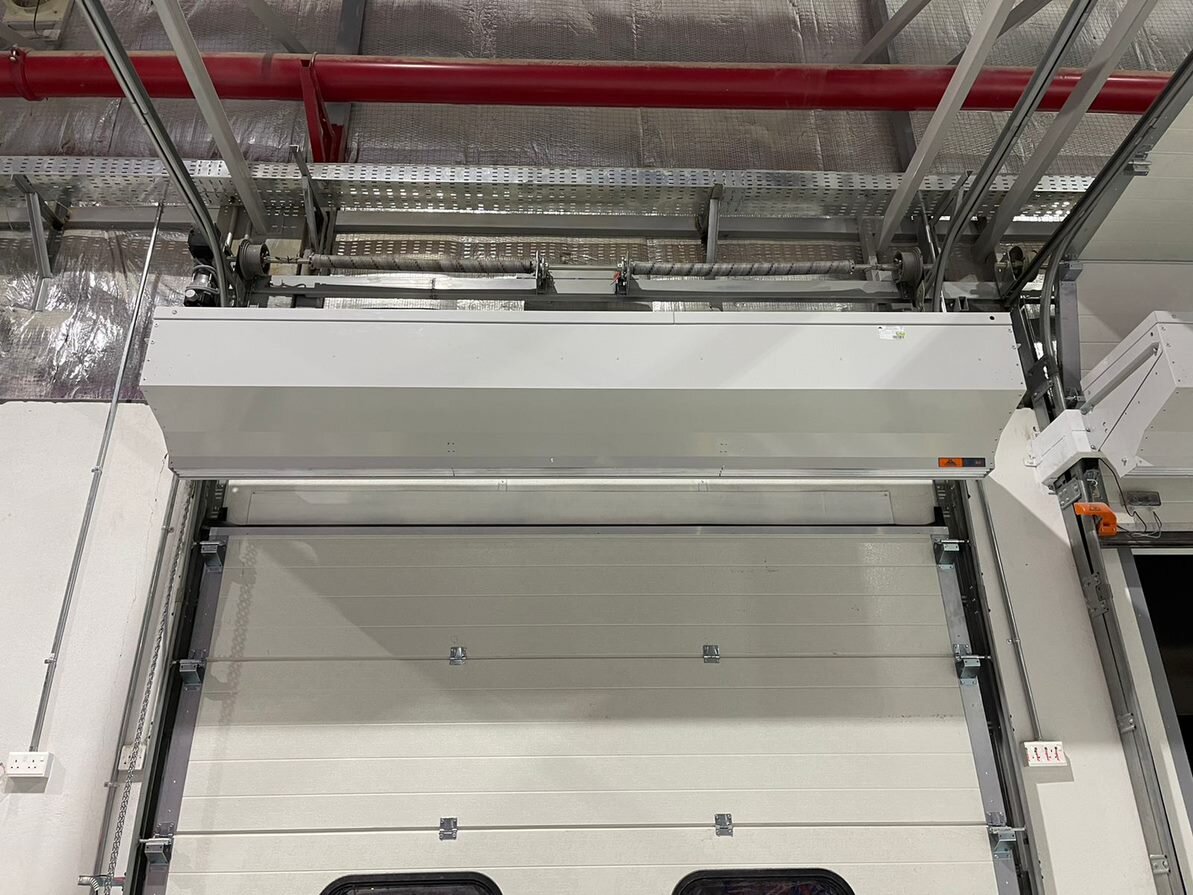 Types of air curtains in Al Jazeera Markets Center from Stavoklima
What is Al Jazeera Markets Center?
Al Jazeera Markets Center is a center that provides all the daily needs in one place and focuses on making a unique shopping experience full of beautiful memories for its customers. Its primary branch is located in Sulaymaniyah with 5 other branches in Riyadh.
It is one of the centers famous for providing all kinds of products that a Saudi citizen may need, thus, therefore, the Al Jazeera Markets have huge warehouses to cover its branches' needs for food products.
Why did the Al Jazeera Markets Center Choose Air Curtains from Stavoklima?
Warehouses, factories, and large shopping malls such as Al Jazeera Markets face many challenges like hot weather, insects, and specks of dust with the hot air, so the Jazeera Markets management wanted to cover the warehouses with appropriate curtains to provide additional protection against environmental factors in the region. In particular, its warehouses are large and have large entry and exit doors, including emergency ones and others.
Thus, the primary goal of air curtains was to isolate the indoor environment from the outdoor one with temperatures reaching 50 ° C in summer.
Read also: What is the need of the Ministry of Housing Affairs for air curtains from Stavoklima?
Preview Stage to Choose the Appropriate Air Curtain
The Stavoklima team examines Al Jazeera Markets Center's warehouses. After the examination and measurements were taken, the plan was as follows:
1. Cover staff and emergency entrances with air curtains type Li-pico.
2. Install industrial air curtains type axi4 at loading docks to resist the most difficult environmental conditions.
Features of Stavoklima Air Curtains
Stavoklima air curtains are German-made by Zeel Apec, making their propellers highly efficient in isolating the internal environment from the outside with hot air, soil, and insects.
Features of air curtains tyes LI-pico from Stavoklima:
It suits small doors for people's entry and exit.

It covers doors that are more than two and a half meters in height.

Operates at several speeds, depending on the weather conditions.

It saves energy by relieving the burden on conditioners.
Features of industrial air curtain axi4:
It works for very long periods 24 hours continuously.

It endures very harsh environments and the high pressure of warehouses and factories.

It forms a durable air barrier that prevents insects, soil, and dust from entering the warehouse.

It is Suitable for factory working environments and loading docks through bearing truck smoking and high temperatures.

It never needs maintenance since it is durable and stainless or corrosive.
Customer Opinion after Air Curtain Installation
The customer was delighted with the result as he noticed a difference in the temperature drop inside the warehouse. The team no longer noticed any dust on the material due to blocking them with the air curtains, in addition to preventing the possibility of any insect entering once and for all, contributing to increased productivity and better working.
Air Curtains also helped save electrical bills by maintaining air conditioners and relieving the burden on them. The warehouse's indoor environment has thus become cold and isolated from the less cold warehouse environment.
Read also: How to install air curtains in Booze Cafe
Stavoklima is the best for buying and installing air curtains in Saudi Arabia
Stavoklima's team has great experience in installing air curtains for thousands of globally diverse projects; we also have the experience and practical practice of protecting warehouses, factories, factories, and other centers and businesses like restaurants, hotels, and banks.
Stavoklima provides you with the most appropriate solutions to increase your productivity and improve your workplace environment.