Entering a bad smell a restaurants, laboratories, and all other buildings is one of the most annoying problems for those who go into these places, from employees to visitors and customers. It gets worse in restaurants and kitchens, where insects are attracted by the smell of food, resulting in an atmosphere mixed by the smell of preparing foods with insects outside, rather than dust get in through opening doors most of the time.
Fortunately, air curtains to prevent bad smells are the best solution for you to get rid of all your problems.
Let's dive in to know what causes unpleasant odors and how to prevent them in detail.
Sources of bad smells outside your business
There are many sources of unpleasant smells outside your business; the weather outside -for example- may cause a variety of annoying odors to enter your business, here are some of them:
Insects and flies outside.
Dust in the air.
Humidity under the influence of high temperatures outside.
Bacteria and germs.
Waste
Pets.
Overcrowded in the place.
The effect of bad smells on business activity
Unpleasant odors affect businesses in all their fields, starting with annoying employees and ending with the bad reputation of a brand as well as stopping people deal with this business.
More details here on how these effects occur:
Bad smell will negatively affect how customers rate your restaurant.
It will cause inconvenience to the staff working in the place.
It will reduce profits because few people want to due to shop at the business.
It will damage a brand's reputation.
Read about the best types of air curtains in Saudi Arabia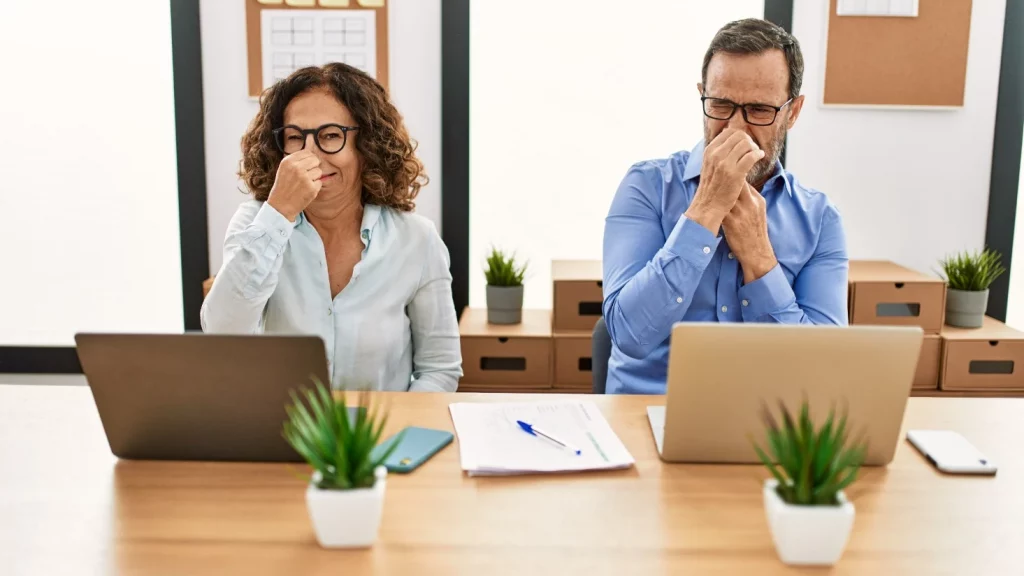 How to prevent bad smells from entering my factory or restaurant?
You can prevent unpleasant odors from entering your factory by choosing the appropriate air curtain based on your building and the dimensions of its doors; the air curtain door and ceiling mounted air curtain prevents the entry of unpleasant odors by creating a barrier between the place inside the place outside, preventing dust and insects of all kinds from entering.
Thus, enjoy keeping the atmosphere of your business clean and nice, allowing more visitors and more profits, especially in restaurants where the comfort of customers is one of the most important reasons for their success.
We will recommend for you below some air curtains suitable for restaurants, factories, and other commercial activities.
1. Luxury Tubex Curtains:
Luxury Tubex air curtains are suitable for restaurants and buildings with luxurious interior design, as they come with an elegant design and excellent performance in air insulation. You will not worry about the bad smells in your business and you will also benefit from the basic function of air curtains which is to save electric power by saving the internal temperature of the place and preventing the entry of hot and humid air from outside through the door
Knowing that you can choose the colours of the air curtain to match the colours of your business décor.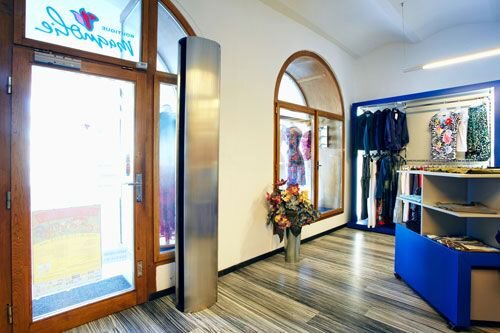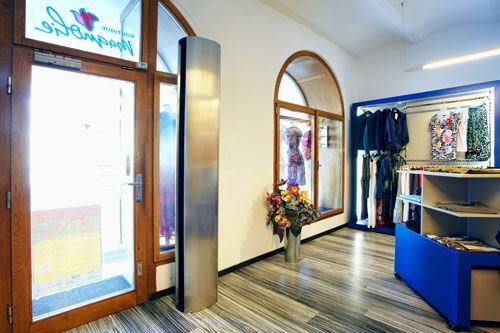 2. Energy Saving Air Curtains from ICON:
Icon air curtains come as one of the best types of air curtains for restaurants and commercial activities with a luxury character; they are suitable for doors that do not have enough space to install regular air curtains, meaning that no change in the aesthetics of the place with the same efficiency as other curtains.
They will also save you electrical energy as well as its excellent air insulation including odors, insects and dust.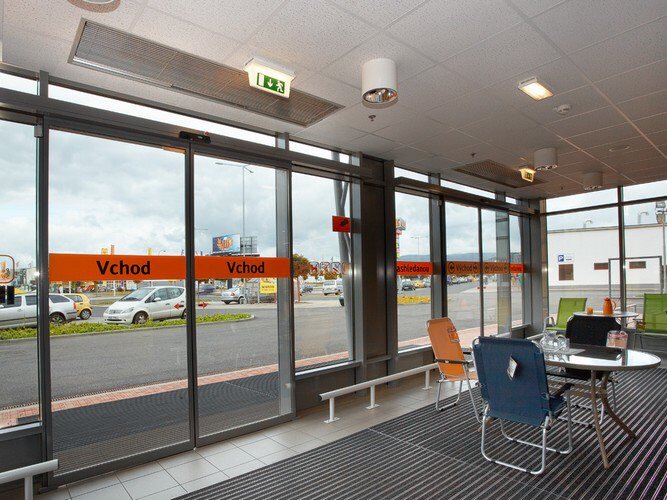 3. Industrial Axis Air Curtains:
As for the industrial Axi curtains, they are the most suitable choice for laboratories and factories, as they withstand the harshest climatic conditions, and their air insulation is many times stronger, depending on the nature of the place.
With these curtains, No more worries about open doors, bad smells, and even electrical energy costs as well as a heavy load on air conditioners as they are the best solution to all these problems.
Read also: How do I save electricity in factories and commercial activities?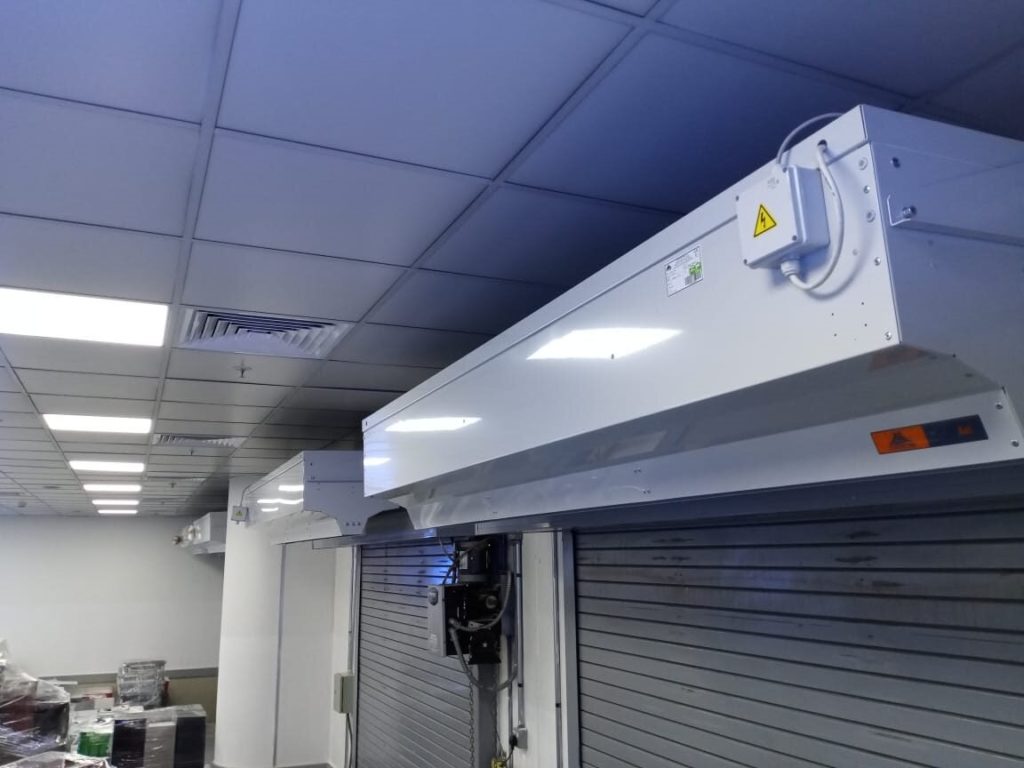 Stavoklima air curtains are the solution
Stavoclima air curtains are a great solution to multiple problems in restaurants, shops, as well as laboratories, and factories since they are many types of these air curtains, and Stavoklima has highly experienced specialists in this field.
Stavoklima Saudi European air curtains not only sells you an air curtain, but also gives you the comfort you are looking for, as it helps you step by step, starting from choosing the most suitable air curtain for your business and with air curtain installation and follow-up if you need any help later.
It also sends a specialized maintenance team in case you suffer from some problems with your air curtain, whatever the location of your business in Saudi Arabia.
Call now and get the best air curtain in saudi arabia
Frequently asked questions about air curtains to get rid of bad smells
Here are some frequently asked questions about air curtains to eliminate bad smells:
1. Do air curtains prevent flies from entering?
Yes, air curtains prevent the entry of flies and insects as long as the air curtains are correctly  installed at the doors. Also, they are more effective than pesticides and electric detonators because they mainly prevent flies from entering rather than fighting them inside.
2. How much does air curtains cost?
The prices of air curtains vary according to dimensions and sizes as well as types; however, they are great investment in exchange for there many benefits for commercial activities.
To find out more about the prices of air curtains according to your business, contact the Stavoklima team to provide you with the details.