How to save electricity in factories and commercial activities?  Simply, Energy-saving air curtains are the most appropriate solution since they reduce the burden on air conditioners and preserve the interior atmosphere of the place in light of the heat and frequently opening and closing doors.
 In the following article, we will talk about how to save electrical power depending on the electrical activity by using the appropriate air curtains.
If you are interested, keep reading to find out the best electricity-saving air curtain, what is the importance of saving electricity, and what air curtains do.
Read about Stavoklima's Best Types of air curtains
Air curtains for saving electricity
Air curtains to save electrical energy is the best solution to lower electric bills whatever the type of place or building you have, whether it is a factory, restaurant, exhibition, commercial complex, or save electricity at school. Maintaining the cooling and heating of the air conditioner in a place with frequent opening and closing doors will be difficult without an air curtain.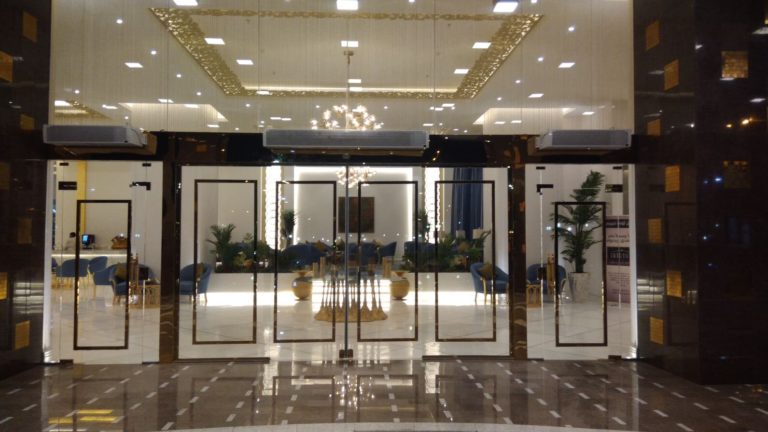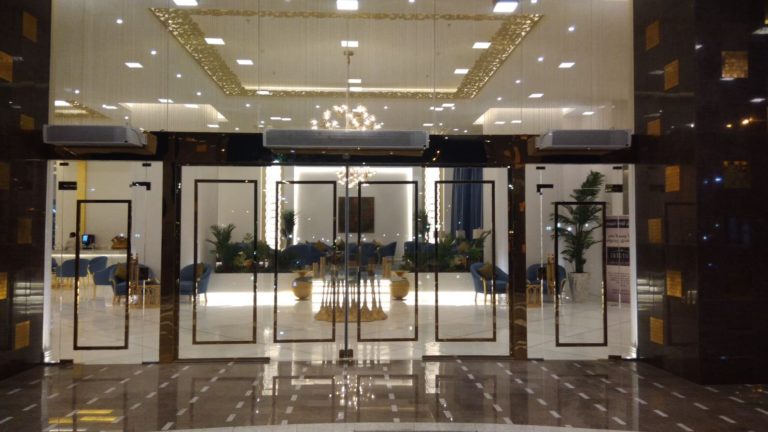 Saving electric energy in factories and laboratories
Factories and laboratories are among the types of buildings in need of electricity-saving air curtains because they have big frequently opening doors, meaning consuming more electrical energy.
The air curtains greatly help to save electrical energy in factories and laboratories as they come with features that fit the factory doors and maintain internal temperatures
through the factory's air conditioners without being affected by the size of the doors or the frequency of opening them allowing trucks, cars, and employees to move freely; convert the large losses of electrical energy into significant savings by only choosing an appropriate air curtain.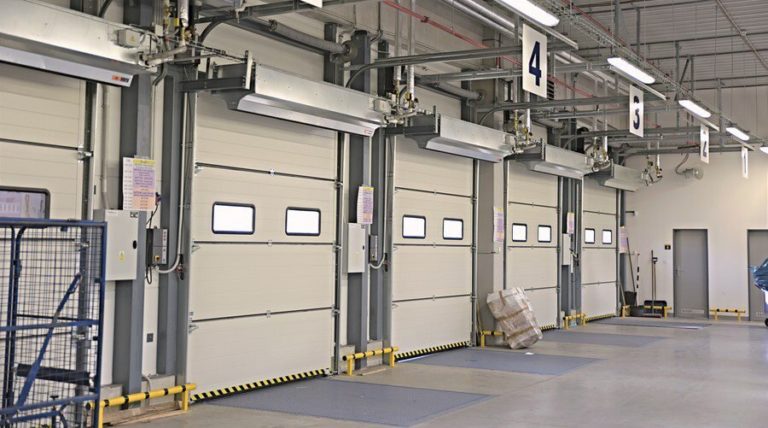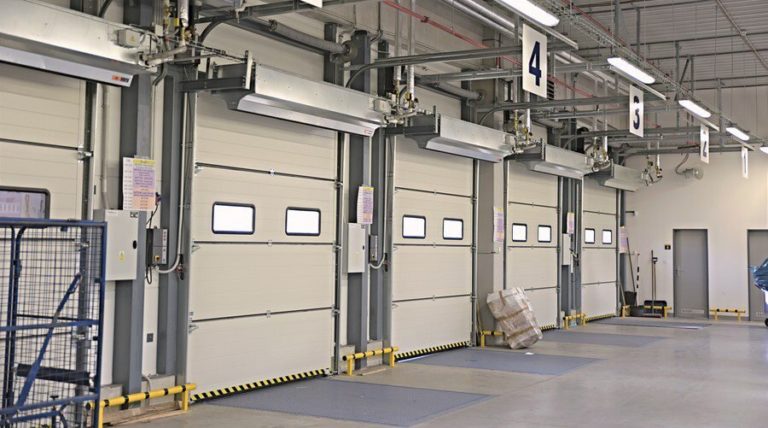 Saving energy in exhibitions and commercial complexes
Saving energy in exhibitions and commercial complexes is essential since their doors are open more than they are closed, resulting in more electrical energy being spent on cooling or heating the place, so energy-saving commercial air curtains are the solution. 
The energy-saving air curtain works by creating a stream of air across the doorways, making a barrier between the air inside the building and the air outside. It also keeps dust, insects, and bacteria away from entering, making the crowded atmosphere very clean.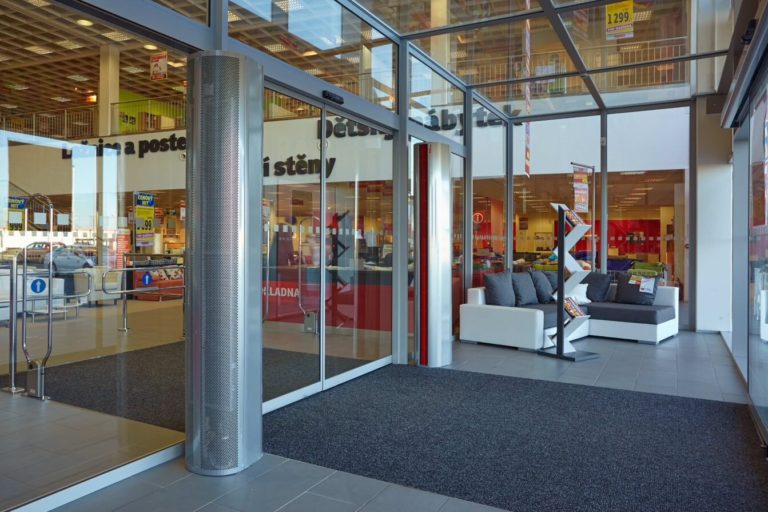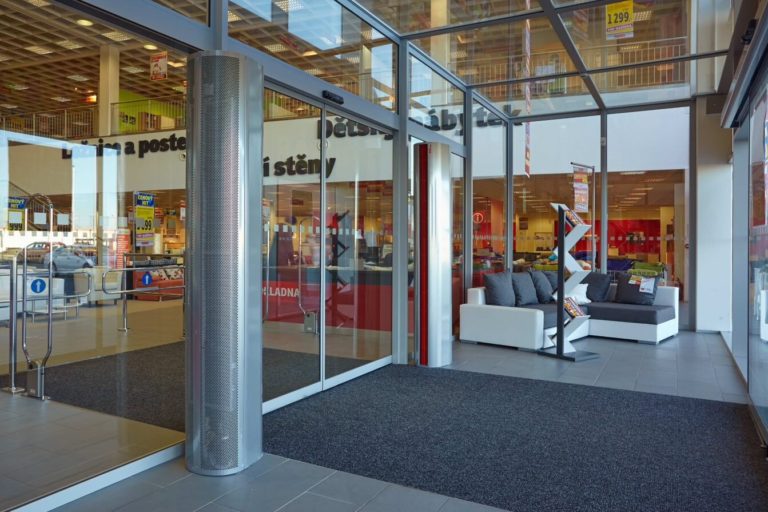 Energy saving in restaurants and kitchens
Restaurants are very expensive to operate, so electricity saving in restaurants and kitchens by using air curtains is an absolutely right decision.
The possibility of keeping a restaurant cool or heated with people moving around, and letting doors open most of the time puts a huge burden on the air conditioners inside the restaurant, as well as doubles electric bills.
Air curtains are a long-term investment in any building, especially restaurants and kitchens in which the comfort of customers means more profits, no bargain in this matter; therefore, the work of air curtains is not limited to how to save electricity in restaurants and reducing the workload of air conditioners, but also preventing the entry of insects, smells, and dust to eventually let them enjoy a nice and distinctive atmosphere.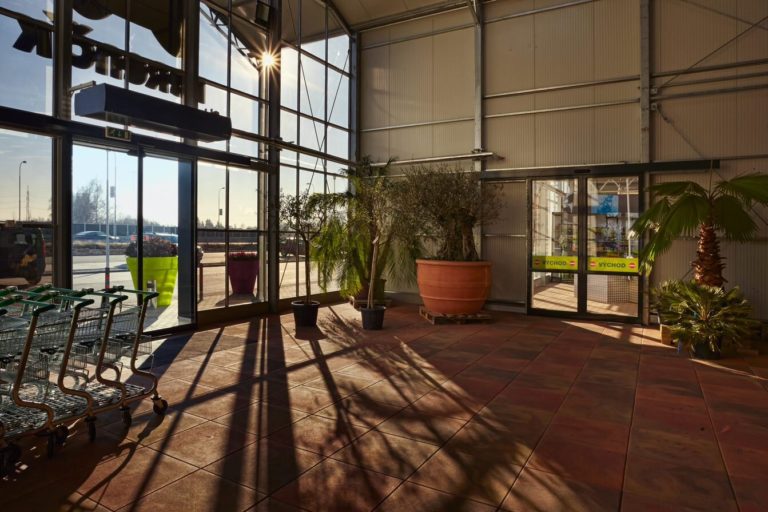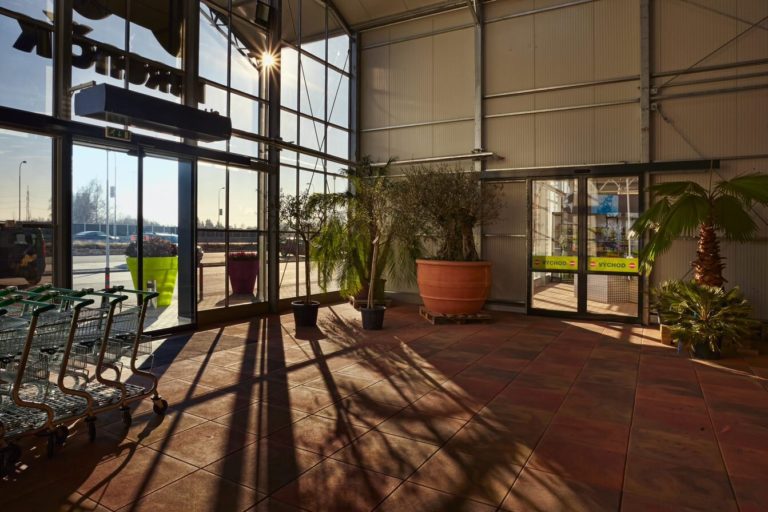 Read also: The best types of air curtains to prevent dust, dirt, and insects in Saudi Arabia
Stavoklima for energy-saving air curtains
Stavoklima for air curtains that save electric energy is the best company in Saudi Arabia to install, maintain, and purchase air curtain doors, ceiling-mounted air curtains, and all air curtain types. Stavoklima helps you choose the most suitable curtain depending on your business activity, and then install it for you to ensure the optimal work for it.
Order now Stavoklima air curtains in Saudi Arabia
Contact the Stavoklima team directly via Whatsapp to inquire about the right air curtain details for your business.