Air curtains have become one of the most important workplace requirements of all kinds, as they have become one of the most effective solutions in overcoming many challenges represented in the entry of dust, dirt, and insects into those places with the high costs of electric energy. Based on this, and to make it easier for the customer to choose a store that sells air curtains in Saudi Arabia, we decided to write this article.
We will talk about the most important criteria for choosing the best shop selling air curtains in Saudi Arabia and how to make sure that it provides really high quality air curtains, in addition to an overview of its projects and some important tips in this regard.
Now let's start our journey together and know more about what does an air curtain do!
Shops and companies selling air curtains in Saudi Arabia
There are many shops and companies that sell air curtains in Saudi Arabia, but they are not at the same level of quality and professionalism, so you have to go here and choose the really best air curtain company to ensure that you benefit of installing air curtains and avoid spending money in vain. You must follow a set of criteria to ensure the correct choice.
Criteria for choosing the best air curtain store in Saudi Arabia
Here is criteria for choosing the best air curtain store in Saudi Arabia. These criteria can help you find a professional air curtain company in its manufacture, services, and attention to detail:
Specialization in air curtains: There is no doubt that specialization gives the company and its team more strength and professionalism, so make sure that it is specialized in selling air curtains.
The experience of the air curtain store: The increase in the number of years of experience of the air curtain companies is one of the important indicators that you must consider, as it is certainly not compared to any new air curtain store.
Reviews of the air curtain company or store: It is a part that you should benefit from, as the opinions and evaluations of previous customers of the air curtain company are strong evidence of its professionalism or lack thereof.
Air curtains quality: Think about the final product and how it will last for many years. Therefore, you should be sure of the quality issue, and it is better to adopt European air curtains.
Provides customer service with the Air Curtain Company: answering any inquiries related to air curtains, including shipping, installation, maintenance, and everything else you need to know about them.
Installation of air curtains: The installation of air curtains should be one of the main services provided by specialized, professional, and experienced companies, so do not overlook this matter.
Providing air curtains for all sectors: The air curtain should be appropriate to your field and nature; otherwise, it will not benefit you. This distinguishes specialized air curtain companies.
The ability to innovate solutions that suit your workplace: The decor of your workplace may hinder you from installing an air curtain, but specialized companies create solutions for you that best suit your workplace.
Providing multiple air curtain designs: Do not be restricted to one air curtain design, as the leading companies offer multiple air curtain designs, including industrial, energy-saving, and luxurious ones.
Ensure that the final benefit is obtained from air curtain: purchase and installation it should have specialists in air science on its team who choose the most suitable air curtain for you based on several criteria.
Read also: Steps adopted by experts and specialists before installing air curtains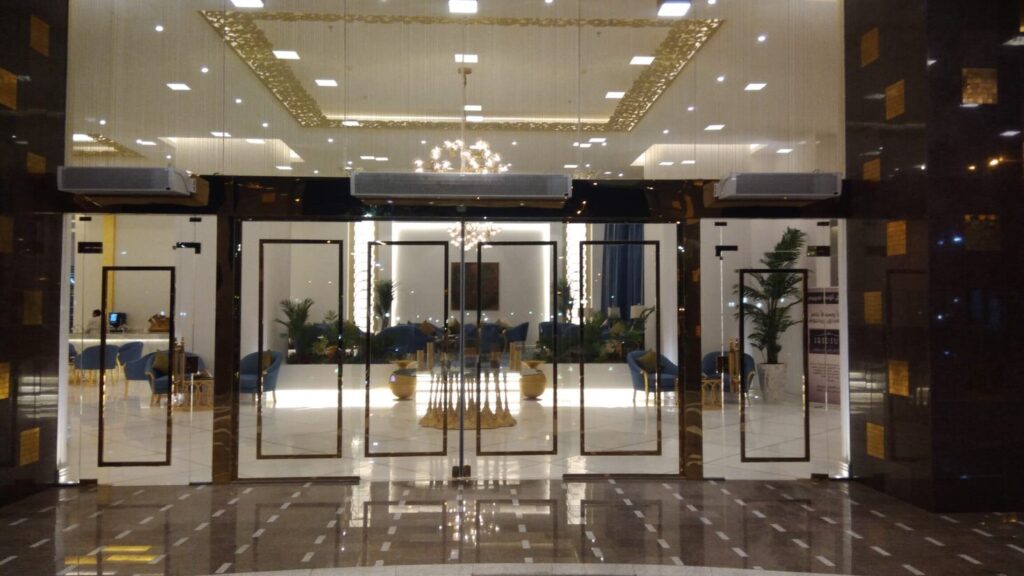 Stavoklima is the best company and store for selling air curtains in Saudi Arabia
We can say that Stavoklima is more of a company than a shop due to its professionalism in its air curtains and its specialized and multi-talented team, as it brings together elite experts in air science with a team specialized in installing and maintaining air curtains. The most important thing is that it offers European air curtains, which makes it one of the best air curtain companies in Saudi Arabia.
Owners of laboratories and establishments in all sectors turn to Stavoklima to obtain the best quality at the best price. This is without delving into other unknown companies' experiences. Stavoklima has more than 25 years' experience as a decorator, which increases its brilliance. Its successful projects and customer evaluation of its curtains and style of treatment make it the first air curtain company for everyone in Saudi Arabia.
Also read: How do I save electricity in factories and commercial activities with air curtain industrial?
Stavoklima projects for air curtain sales and installations in Saudi Arabia
Your desire to see some of Stavoklima's projects must have increased. In the coming lines, we will introduce you to some of the Stavoklima projects for selling and installing air curtains in Saudi Arabia. Here are some of them:
1. Crowne Plaza Hotel:
Among the luxury hotels and conference centers in Saudi Arabia, Crowne Plaza offers visitors comfortable accommodations. Its guests enjoy the highest levels of luxury and comfort. Its central location in the digital city of Riyadh reflects its innovation spirit. The hotel management wanted to maintain the perception and style of sophistication in the hotel, so it contacted the Stavoklima company. The specialized team visited the hotel, and after an inspection and study of the place, it chose the Li Pico air curtain because it is in line with the elegant decorations of the place in addition to being suitable for the nature of the place, and thus it achieves the desired results in the best way.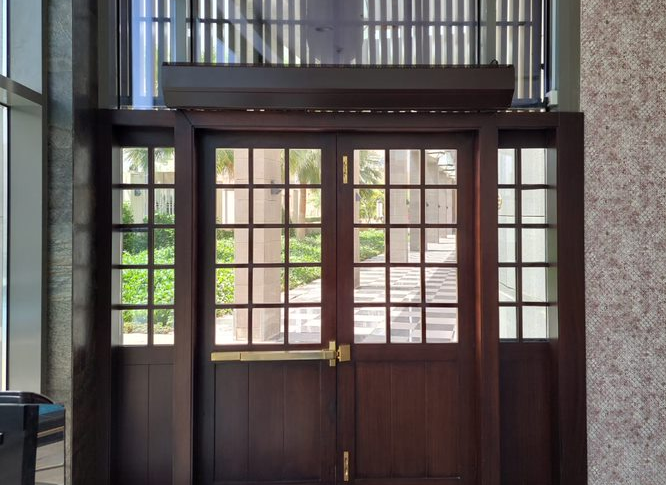 2. Mashhor Center for Eye Experts:
The Mashhor Center for Eye Experts is a medical center specializing in ophthalmology and surgery. It also possesses the latest medical devices and equipment necessary to measure farsightedness. Since it is within the medical sector, its management has taken great care to preserve the purity of the atmosphere, sterilize it, and protect it from any harmful external factors such as dust, dirt, and insects that are replaced by the weather in general, especially in the hot Saudi environment. Accordingly, the cleaning and evaluation system was strengthened by communicating with the Stavoklima company. After studying the nature of the place and taking measurements, the team adopted a Li0 air curtain due to its features and suitability to the center building.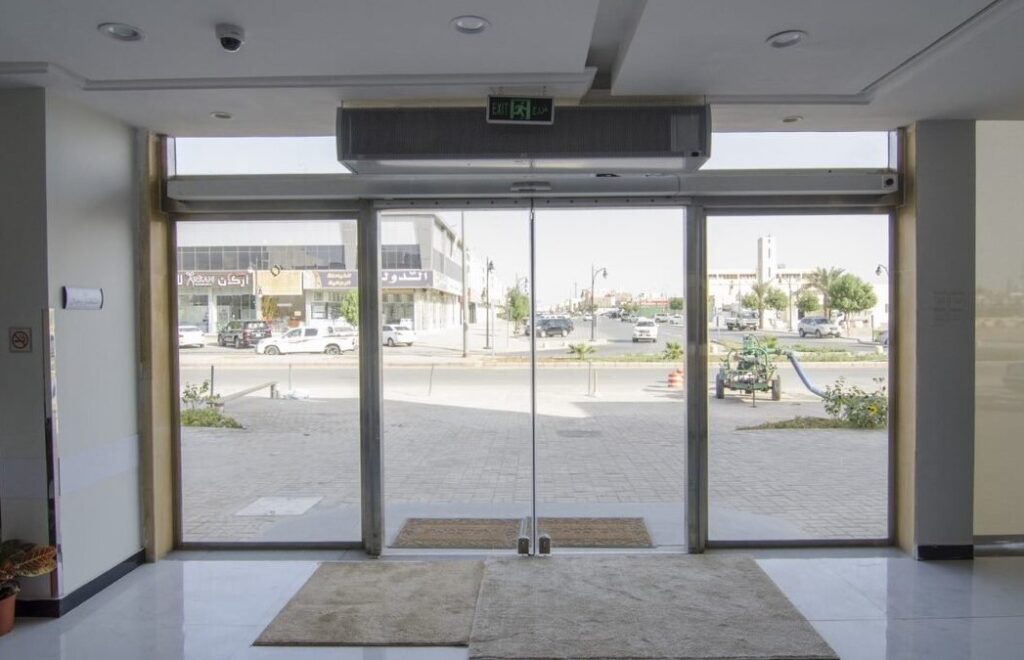 3. Al Jazeera Market Center:
Al-Jazeera Markets Center provides everything the Saudi citizen needs in one place, and owns huge warehouses for products and foodstuffs. Start by choosing and installing air curtains. Indeed, the team chose two air curtains, the first being the Li Pico air curtain and the second being the Axi4 type. Thus, management achieved its desired goal of isolating the internal environment from the external.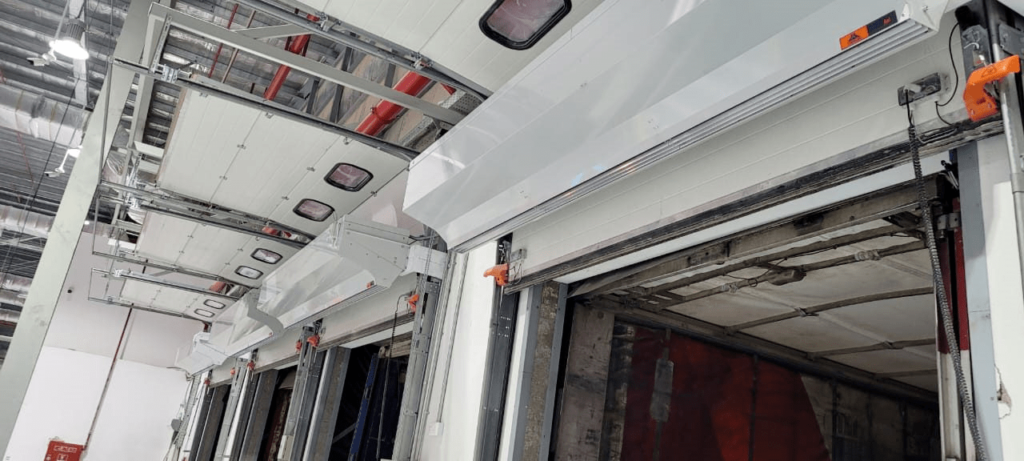 4. Al Hatab bakery factory:
Al Hatab bakery factories offer various pastries and baked goods in Saudi Arabia. Because the factory overlooks the sea, it was necessary to devise solutions to maintain production quality from any external factors such as humidity and high temperatures. So the solution was to install air curtains at the doors to isolate the external environment from the factory. This was done in addition to reducing electrical energy costs and maintaining a clean and sterile internal environment permanently.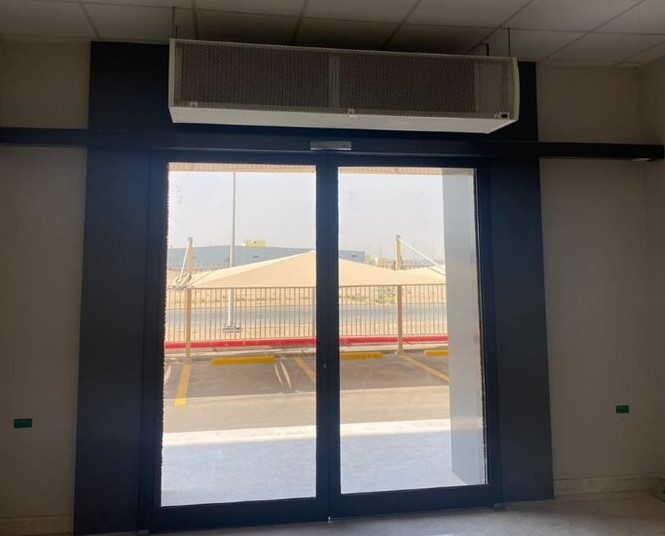 In conclusion, Stavoklima Saudi European Air Curtains Company the best air curtain suppliers fulfills all the aforementioned standards and provides a guarantee on its curtains ranging from 3 to 5 years. This makes it the first choice in its customers' minds. Contact us via WhatsApp for any inquiries about air curtains in Saudi Arabia so that our specialized team can answer you.
Source:
How To Choose Air Curtain – 12 Tips For Selecting Suitable Air Curtain