How effective are air curtains in repelling insects is what we will talk about in this article, during which we will discuss the types of air curtains to expel insects and prevent them from entering shops and buildings of different types and spaces, because ordinary insect control devices do not work and because chemicals are costly and harmful to health, as they threaten the public safety of products and the reputation of companies, so commercial air curtain are the ideal solution to combat insects.
Read on with us to learn more about how the air curtain works as an insect repellent for shops and malls.
Find out about the best air curtain in Saudi Arabia
How efficient are air curtains in repelling insects?
The efficiency of air curtains in working as insect repellent is estimated at 95%, as they form an invisible air barrier that prevents the entry of all types of flying insects in addition to dust and dirt, especially in the environment of Saudi Arabia, which is known for its hot and humid atmosphere, and because flying insects that enter shops, factories and buildings are a major nuisance, especially in restaurants, hospitals and commercial shopping centers for customers and visitors, which creates an uncomfortable environment that harms the reputation of these brands.
In addition to the fact that the entry of insects such as flies, mosquitoes, wasps and bees pollutes products and the environment and poses a threat to public health, here are more advantages of the work of the commercial air curtain as an insect repellent in Saudi Arabia:
Complete climate isolation, as the air curtain isolates the pleasant indoor environment of buildings from the hot and humid outdoor environment.
Air curtains prevent insects from entering in a natural way without the use of harmful chemicals.
Air curtains protect products and keep the place clean from dust, dirt and insects.
Suitable for all types of buildings such as hospitals, restaurants, factories, laboratories and many more.
Prevents unpleasant and disturbing odors from entering your shop or mall.
It reduces electrical energy costs as it keeps the cold, which reduces stress on your air conditioners.
Read also: How to prevent the entry of annoying odors into laboratories, restaurants and shopping centers?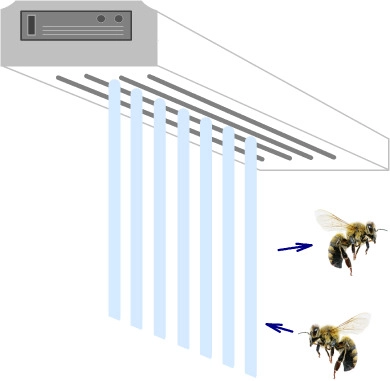 What are the types of air curtains to repel insects and prevent them from entering shops?
There are many types of air curtains to expel insects and prevent them from entering the shops, in addition to their basic work in terms of air insulation and energy saving, knowing that they are available in several shapes and colors in addition to more than one installation method to suit the decorations of the place and add more aesthetics. Here are some of them:
1. LI Zero Series Air Curtains (LI-0):
LI Zero (LI-0) Air Curtains come as one of the types of air curtains most suitable for most types of shops, as they are suitable for all forms of buildings that open their doors throughout the day due to the large number of visitors and worry about the entry of insects, since their entry will cause a decline in the sales of these stores and their bad reputation among people, especially restaurants, cafes, bakeries, hospitals, clinics and many others. Knowing that it is available in several colors to suit the decorations of the place.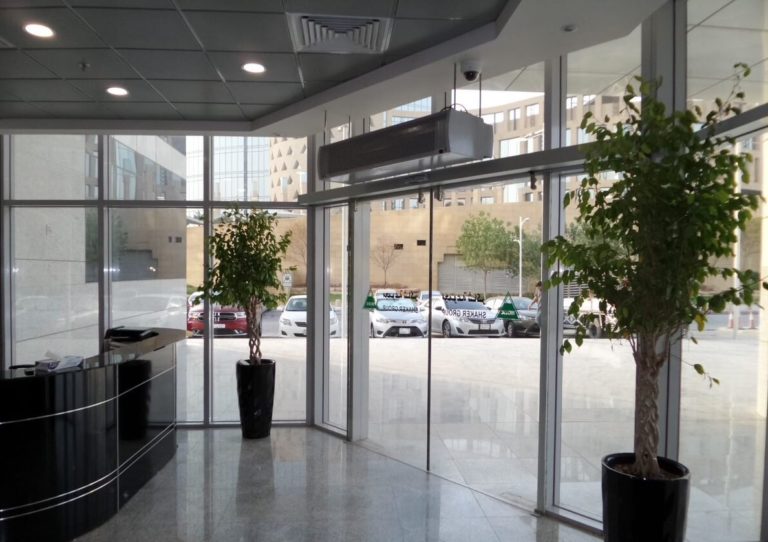 2. Luxury Tubex Air Curtains to prevent insect entry:
The luxurious Tubex air curtains are suitable for places with luxurious decorations and give them a very beautiful decorative touch, and they are the most appropriate solution to get rid of insects and maintain the comfort of visitors, it comes with a vertical streamlined design, which makes it an air curtain doors suitable for moving ones, characterized by its multiple colors and durable air insulation that ensures comfort and tranquility in your workplace. Knowing that you can add commercials advertisements can be added to your brand if you wish.
Call Now for the best air curtains from Stavoklima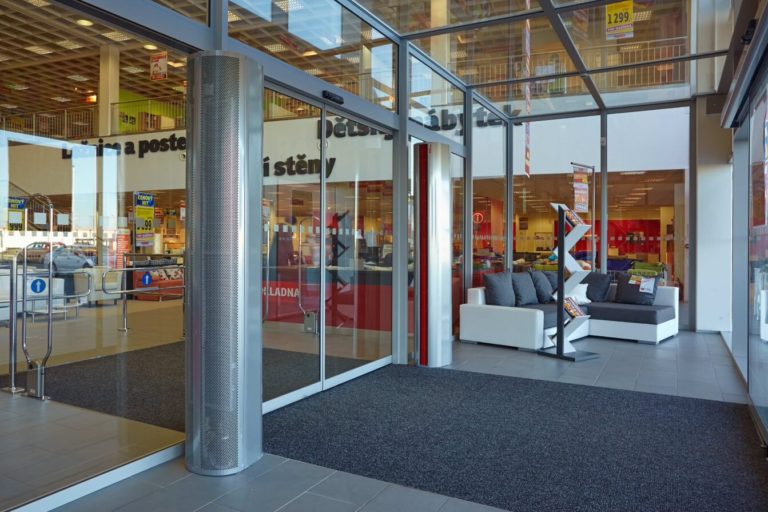 3. Axi Industrial Air Curtains:
Axi industrial and commercial air curtains are characterized by their durability and high ability to insulate air and prevent the entry of insects, dust and dirt to laboratories, factories and stores, and they also withstand working under water and for long hours in the most difficult climatic conditions without the need for maintenance, these air curtains are not affected by the passage of cargo transport trucks, nor the movement of employees and passers-by, as they form an invisible barrier that works for the entry of hot air from the outside to the inside, which saves electrical energy and reduces the burden on air conditioners.
Read also: What are the forms of air curtains that prevent the entry of insects, dust and dirt?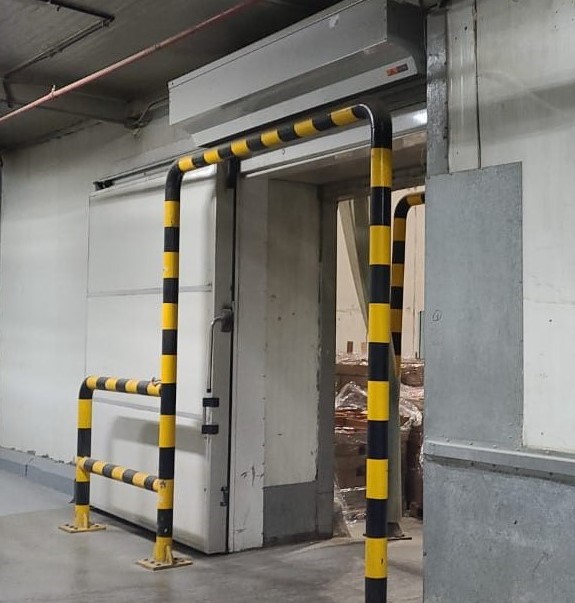 Where to use air curtains to expel insects, dust and dirt
Air curtains are used to expel insects, dust and dirt on the doors of shops, laboratories and factories of all fields and types, here is a glimpse of the places that can install an air curtain:
Restaurants, cafes and workspaces.
Hospitals, clinics, beauty centers, pharmacies and all types of health sector buildings.
Shops, shopping centers, large and small malls.
manufactory and factories.
Banks, companies and buildings with large areas.
Doors of cold rooms and freezers in stores and warehouses.
Bakeries and food industry sites.
Read also: Do air curtains really save electrical energy?
The best shops selling air curtains to prevent the entry of insects in Saudi Arabia
Stavoklima Company is one of the best shops selling air curtains to prevent the entry of insects in Saudi Arabia, as it is a pioneer in manufacturing, installing and maintaining air curtains, with a team of specialized engineers, which distinguishes its curtains when you choose a specific type, it is the most appropriate for the nature of your doors according to its size and the nature of the air pressure in your shop and therefore you will benefit the best benefit from the air curtain.
See also: How did Stavoklima air curtains preserve Dallah Hospital's environment?
Purchase, installation and maintenance of insect-repellent air conditioner via Stavoklima
You can buy, install and maintain an insect-repellent air conditioner through Stavoklima Saudi European air curtains through direct communication via WhatsApp, so that the specialized team will answer you as soon as possible. Contact us now and maintain your business environment and brand reputation in the markets with the best air curtain supplier in saudi arabia.
Read also: Where to buy industrial and commercial air curtains at wholesale price in Saudi Arabia
Resources: