If you are looking for a suitable air curtain for your facility, whether industrial, commercial, or even private, and you are unable to make the right decision about the best air curtain for you, you are in the right place.
This article will answer your questions about air curtains, the differences between high-quality European Air Curtains and low-quality Saudi Arabian curtains, and the different types of air curtains, allowing you to finally make the right decision.
What are the differences between European, non-European, and cheap air curtains?
There are many fundamental differences between European air curtains and Chinese air curtains. Here are the most important:
European air curtains:
Air Lock: It creates a regular, efficient air barrier.
Air purification: It prevents insects and dust from entering because the air barrier has no holes for them to pass through.
Sound: It supports a calm and unbothered sound system.
Curtain controller: It is designed to be easily controlled; you can control the air direction depending on temperature.
Timer: It comes with a timer that stops the curtain after 30 seconds.
Space exploitation: It allows you to exploit space, no matter how narrow it is.
Cost: It is an energy-saving air curtain, so you will get your money back, no matter how much you paid.
Read also: The importance of air curtains for corporate offices in Saudi Arabia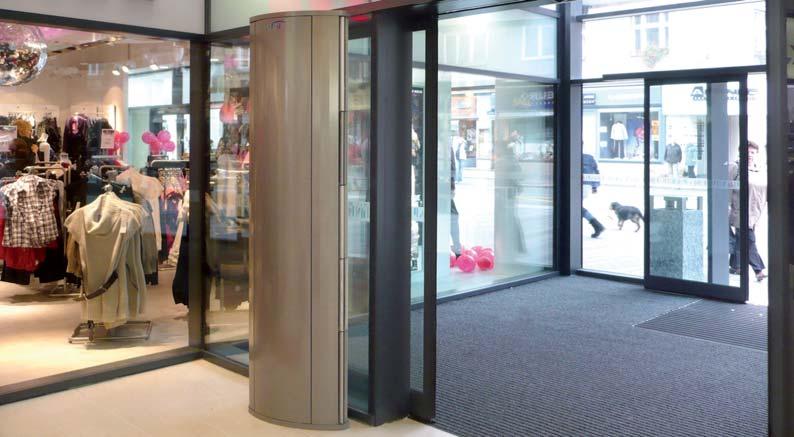 Ordinary and cheap air curtains:
Air Lock: It creates a regular, efficient air barrier.
Air purification: It allows insects and dust due to the low-density air barrier with holes to pass through.
Sound: It causes an annoying sound due to the low-quality fans that use
Curtain Controller: It does not support air-oriented climate control.
Timer: It does not provide an automatic stopping feature.
Space exploitation: It does not allow you to exploit narrow spaces.
Cost: It is neither energy-saving nor air-locked, so it will not fulfill the desired role.
Why is it recommended to choose European air curtains for different workplaces in Saudi Arabia?
There are many benefits to using European air curtains in public places such as shops and industrial facilities. Among these are:
Moderate indoor temperatures: Through its advanced features, it prevents the entry of cold or hot air from the outdoors, helping control the temperature of the place.
Disturbance-free environment: It prevents the entry of dust, insects, and contaminants related to the nature of the hot climate, and it comes with a calm sound system, making it the best option.
Lower Electrical Power Costs: It maintains a mild climate, so it no longer needs to use air conditioners for a long time.
Heating and cooling systems: It aids in reducing heat loss and excessive consumption of heating and cooling devices, thereby keeping these systems in good working order.
High quality: It is equipped with high-quality fans, appliances, and attachments, making it the most suitable option when searching for an air curtain that lasts over time.
Customized design: European air curtains are designed in a way that fits the size of the facility, the nature of the climate, and a lot of other factors according to the place itself.
Discover also: How do air curtain in Saudi Arabia reduce the carbon footprint of your facility and laboratory
What are the best European curtains in Saudi Arabia?
European air curtains vary in terms of types, designs, and operating ways so that they perfectly meet the needs of different places, knowing that all types share a high quality and perfect airlock. Of these types:
1. Industrial air curtains:
Axi European industrial air curtains is dedicated to all kinds of plants and factories, regardless of the difficulty of their working environment. It has features like
It is made from durable material to increase its ability to withstand the difficulties of the industrial environment.
It can withstand temperatures ranging from -40 to +79 degrees Celsius.
It is equipped with the proudest types of German fans from Ziehl-Abegg.
It does not require periodic maintenance for its ability to work underwater and withstand moisture or high heat.
2. Energy-saving air curtains:
Because of the comfort and quiet sound it provides, it is ideal for banks, restaurants, and shops. The benefits of European energy-saving air curtains are numerous, the most important of which are:
It saves electrical power through its features of controlling temperature and strong insulation.
It covers doors with heights ranging from 2.5 meters to 4.5 meters very well.
It is equipped with a remote control system (IR) that operates from 35 meters away.
It can be operated via the Smart BMS system.
3. Luxury air curtains:
European luxury air curtains are designed to fit elegant interiors for their beautiful styles and ability to create a comfortable atmosphere. Some of their features are:
It has a beautiful and suitable design and style for luxury place settings.
It takes into account quality standards in terms of a clean environment and complete insulation from the outdoor environment.
It is made from high-quality and rust-resistant materials, which make it resistant to difficult weather factors.
It comes in different sizes, designs, and features to suit the needs of different places, no matter how different they are.
Read also: The importance of installing air curtains on the doors of Saudi palaces and villas
Saudi companies and factories choose European air curtains
Stavoklima has adhered to global quality standards through European air curtains installed in many Saudi companies and factories. So, its successful experiences in these places in terms of impressive results are just proof of the importance of installing air curtains. Here are some of the projects implemented:
1- AL Hatab Bakery Factories:
AL Hatab Bakery Factories offer many baked goods and delicacies of high quality. Since the factory overlooks the sea, the management wanted to provide a healthy atmosphere to match the quality of production.
So, the AXI4 air curtain has been chosen because it endures extreme climate conditions, moisture, and lasting temperature change; has features of high insulation; and continuously works with no need for maintenance.
Al Hatab Bakery Factories have enjoyed a perfect, disturbance-free environment and long-lasting quality.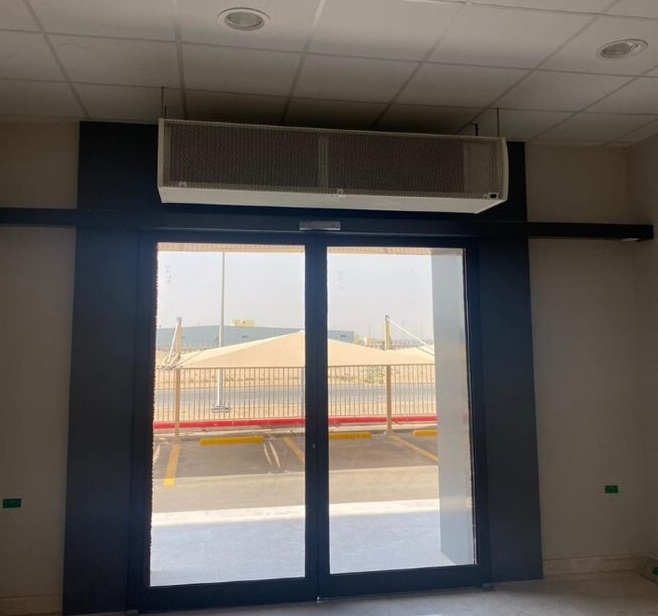 2- The Ministry of Municipal and Rural Affairs:
The headquarters of the Ministry of Municipal and Rural Affairs is a place that combines high taste with vast areas. Since the Ministry's doors are repeatedly opened and closed all day and enter the heat and dust-laden air, it has to radically solve all those challenges.
The Li0 air curtain has been installed because it is energy-saving, quietly works so that visitors are not disturbed, and plays a vital role in preventing dust, insects, and hot air from entering indoors.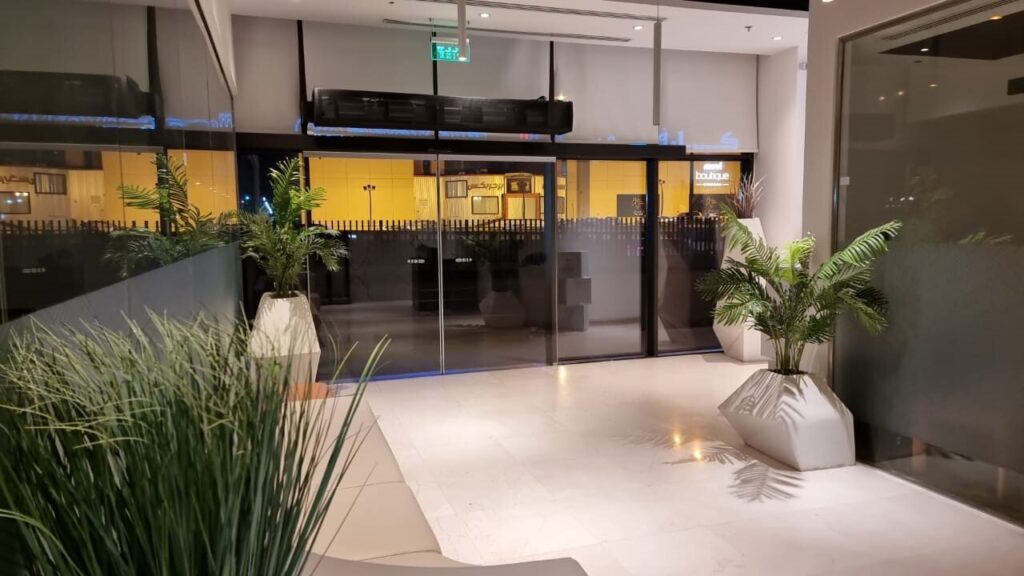 3- The Ritz-Carlton Hotel:
The Ritz-Carlton Hotel is one of the most popular hotel chains in the world and is renowned for its luxury and adherence to international quality standards. However, the hot and humid atmosphere due to its view of the Red Sea was the biggest challenge it needed to deal with.
So, the Stavoklima Experts chose the Axial concealed air curtain to form a durable insulator against moisture-laden marine currents and make visitors feel comfortable and safe, no matter how frequently doors are opened and closed throughout the day. Most importantly, due to its hidden form, it plays its role effectively without visitors noticing.
The Ritz-Carlton Hotel experience is one of the finest in terms of meeting air challenges and solving them with air curtains.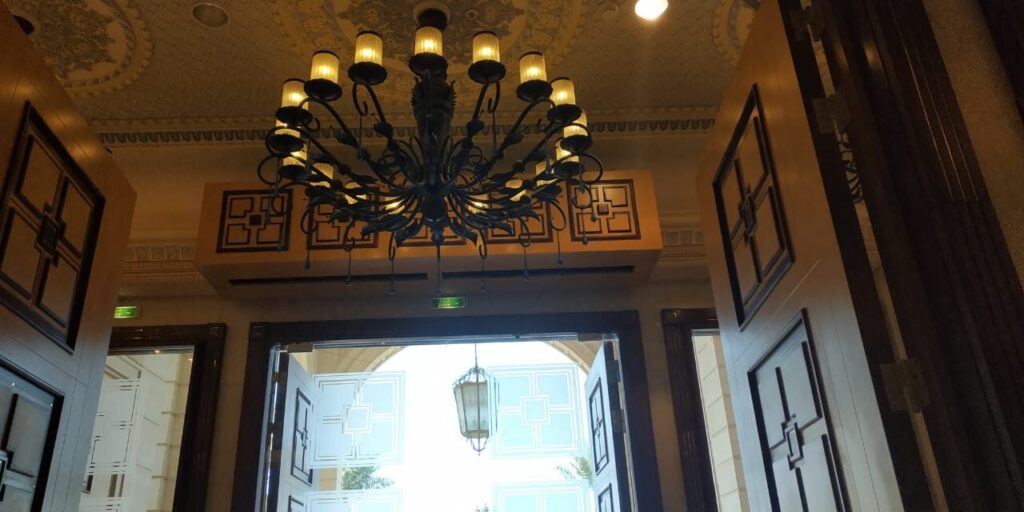 The top European air curtain company in Saudi Arabia is Stavoklima
Stavoklima, the top air curtain provider in Saudi Arabia in terms of offering the greatest technical solutions, including sizing, designing, installing, and maintaining air curtains, is the business to contact if you want to receive the best European and integrated temperature control air curtains.
Connect with the Stavoklima team on WhatsApp right now to take advantage of their wide range of climate services and solutions, which will provide you with everything you require from the best air curtain in Saudi Arabia to the best air curtain installation.
Source: