Corporate offices are the pillar of a company, where all business and projects are planned, managed, and executed, so the atmosphere in these places must be moderate, clean, and suitable to do all these works in a comfortable way. That's where the role of air curtains comes in to get all those features.
In this article, you will learn about the importance of air curtains for corporate offices of industrial and commercial companies in Saudi Arabia and how European air curtains have helped many companies improve the quality of their work.
Climate challenges for industrial and commercial companies in Saudi Arabia
Companies in Saudi Arabia are suffering from numerous and countless challenges due to the harshness and difficulty of the climate.
However, the most notable challenges faced by the companies are:
Entering hot air from the outdoors into the office when doors open.
Leaks moisture into the building, causing an inconvenience and creating a non-working environment.
Causing energy waste by running conditioners in a higher effort to maintain a mild atmosphere.
Entering disturbing dust and harmful insects, increasing the sensitivity and diseases of employees, and reducing their productivity.
Read also: How air curtains help retail stores and malls in Saudi Arabia
What are the benefits of air curtains for corporate offices?
Air curtains help to create the ideal conditions that the management of all companies seeks.
These benefits include:
Protect from cold and dry air in winter.
Prevent leakage during the ultra-hot summer.
Protect against insects and external contaminants.
Avoid dust and protect from fumes and odors.
Keep a place warm and cool.
Reduce the overload voltage of heating and cooling devices.
Reduce the waste of electric energy, saving a lot of money.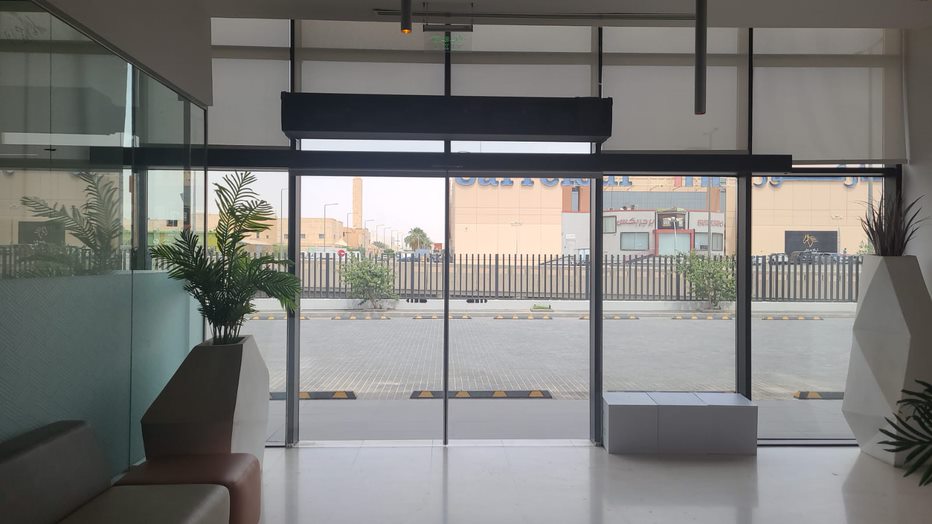 Types of air curtains for corporate offices
European curtains vary in terms of designs, types, and how well they meet the needs of different companies.
Here is a range of the best air curtains that provided the perfect results in the companies' offices in Saudi Arabia:
1. Li Pico Air Curtain:
The Li Pico Air Curtain is one of the best choices for multi-door offices and workplaces because of its advanced technologies that help keep an office atmosphere mild and free from any contaminants or insects.
It is an energy-saving air curtain with a remote control device that allows to control them while they are operating without any additional effort.
2. Li-0 Air Curtain:
To experience the true meaning of comfort and enjoyment of the mild atmosphere, you should choose the Li-0 air curtain for your offices; it is the best choice to prevent the entry of dust, sediment, insects, and any other nuisance, and it is one of the best energy-saving sources that reduce the need to operate heating and cooling devices all the time.
3. Li-2 Air Curtain:
The Li-2 air curtain is designed with an advanced protection system and custom-designed fans to adjust the atmosphere, no matter how difficult the climatic conditions may be or how frequently the doors are opened and closed.
It is running highly efficiently through the Smart BMS System, and a remote control of the I-R System is operating 35 meters away to allow you to control the curtain with ease while you are busy.
4. Axi Invisible Air Curtain:
Axi Invisible air curtains are one of the latest types of air curtains built into the ceilings to be used when there is no possibility to install other air curtains due to the narrowness of the place.
Companies prefer to use them for their ability to achieve the best results by saving electric energy as well as controlling air pump levelers and operating with 80% low sound.
See also: The importance of installing air curtains on the doors of Saudi palaces and villas
Top air curtain projects in Saudi companies via Stavoklima
When Saudi Arabia's major companies searched for effective means of obtaining a clean atmosphere to ensure the convenience of employees and visitors, they found the perfect solution in the installation of European air curtains in terms of efficiency and quality.
Here are some of the projects that their companies used air curtains for:
1. Ministry of Municipal and Rural Affairs and Housing:
The headquarters of the Ministry of Municipal and Rural Affairs and Housing is one of the headquarters of the Ministry of Housing.
Since the Ministry has 40 entrances and doors that frequently open at peak times, entering hot air loaded with dust and moisture, it was necessary to have a high-performance Li Pico air curtain with its elegant form and its ability to work 24 hours without stopping to improve air quality and purification and prevent any contaminants from entering.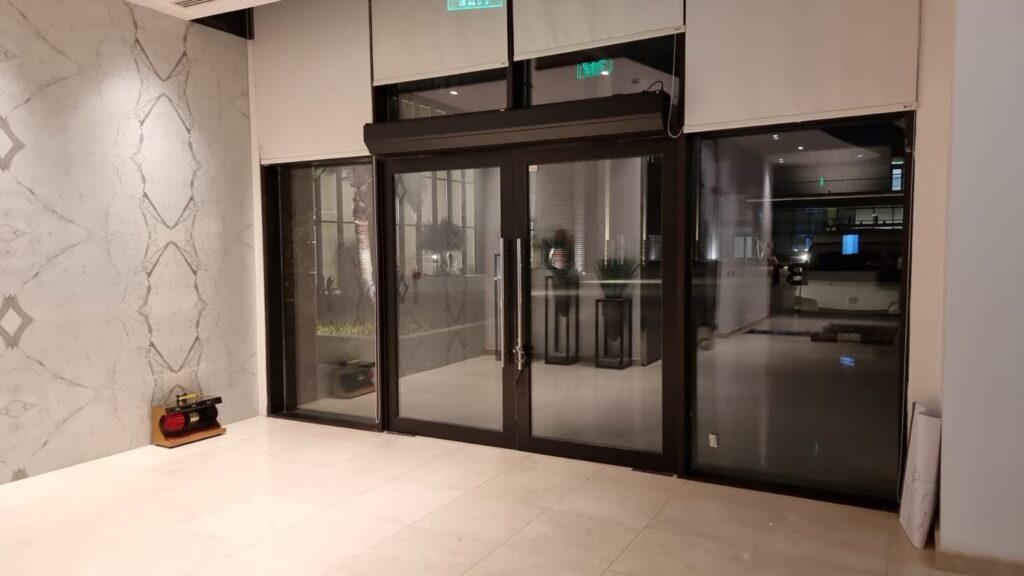 2. Mshhor Eye Experts Center:
The Mshhor Eye Experts Center is a medical center to correct the eyes and provide all services related to the eyes in Saudi Arabia.
It mainly focuses on the hygiene and sanitization of the place and achieving quality standards for the comfort of patients and staff. Therefore, the choice of the Li0 air curtain, equipped with the latest technology from high-precision fans, multiple speeds and great strength in insulation, will ensure that the center has a moderate and satisfactory atmosphere for staff and visitors.
Read also: Types of Industrial Air Curtains for Factories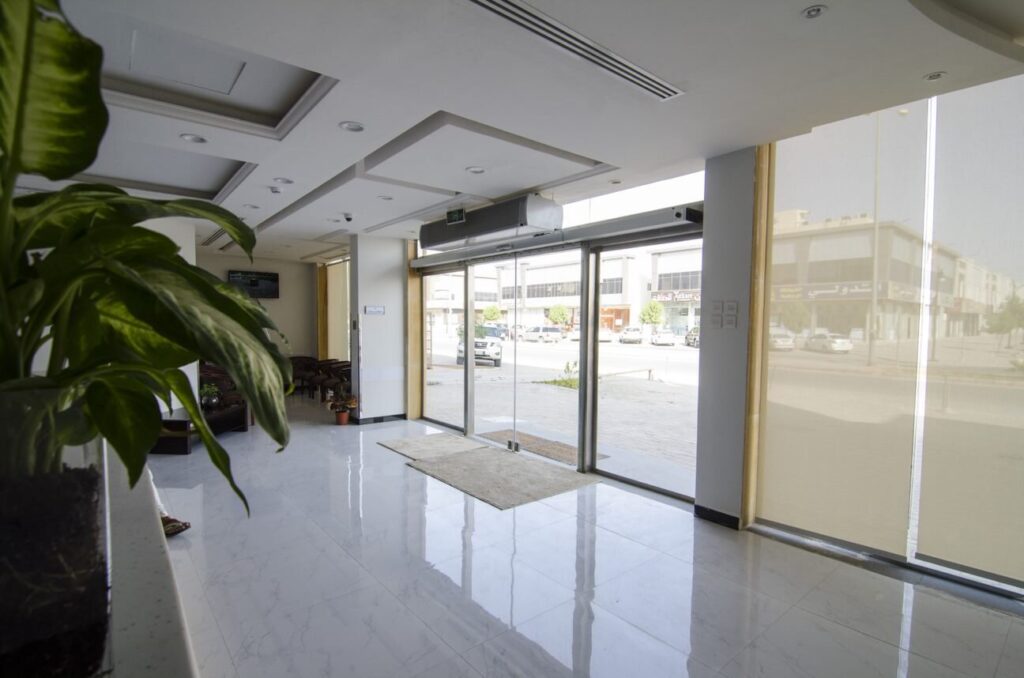 3. National Poultry Facility:
The National Poultry Facility is one of the largest establishments in the production of poultry and food manufactured from it.
It faced a difficult environment and external air loaded with dust, and insects, so the Li2 air curtains were the perfect solution to prevent hot air from coming in and get a moderate and comfortable temperature for all employees.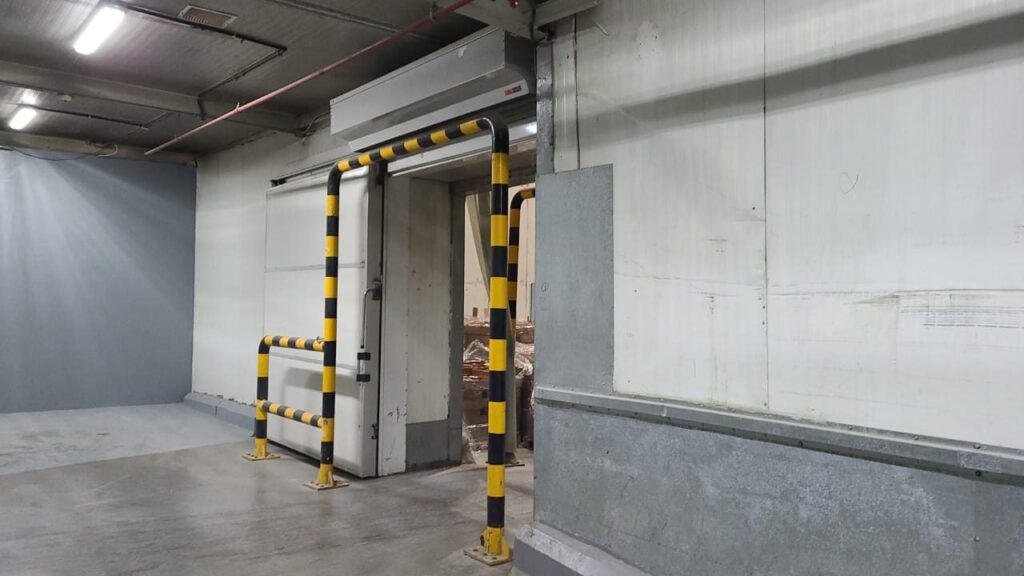 4. One Square Center:
The One Center Square was one of the earliest to try to provide a comfortable and clean work atmosphere for both the staff and visitors, as it is characterized by its attention to the finest details.
So, the Stavoklima team chose the Axi Invisible Series air curtain because it combines elegant design with strong performance in insulating the place from any external causes of pollution and other inconveniences, ensuring better results in terms of a refreshing atmosphere at always perfect temperatures.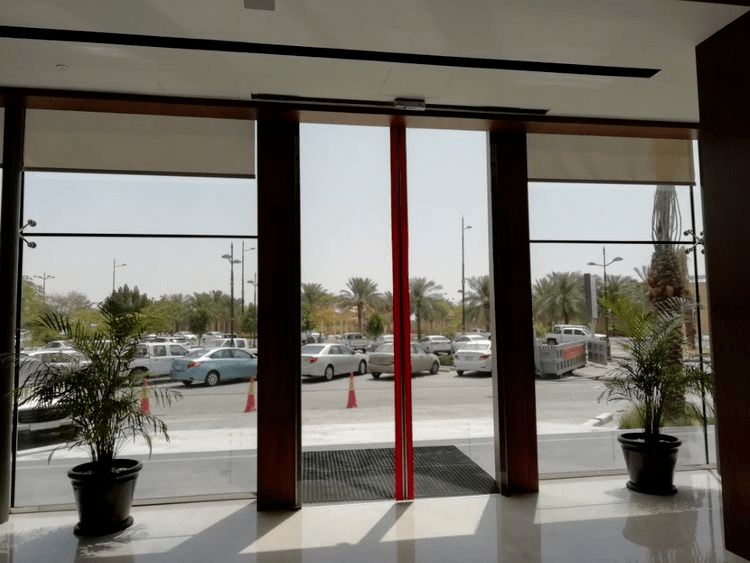 To request the best European air curtains or know more about the mechanism of their work through Stavoklima Saudi Arabia, contact us via WhatsApp and we will provide you with everything you need.
Source: