Air curtains have many advantages and benefits that concern all commercial and industrial facilities, in this article we will learn about the advantages and importance of air curtains in supporting smart climate control to obtain high air quality while overcoming all climate challenges and difficulties in a smart and advanced way to ensure your comfort and the comfort of employees and visitors, whether you are the owner of an industrial, commercial or service facility.
Keep on reading to learn about the smart climate control feature through the air curtains of shops and malls in Saudi Arabia.
Read more about Stavoklima air curtains in Saudi Arabia
What is smart climate control?
Smart climate control means the process through which the climate temperature is pre-set to achieve an ideal atmosphere for the place, through smart ventilation devices, whose settings help to adjust the atmosphere easily by choosing the appropriate temperature, speeds and operating times, so that the intelligent climate control system implements the preferences that are chosen comfortably and smoothly.
Importance of smart climate control (climate insulation) for energy saving and efficiency
Why do you need Smart Climate Control?
Get the right temperature upon your preference.
Enjoy a mild atmosphere depending on the different temperatures during the day.
Adjust temperatures automatically with sophisticated techniques.
Save a lot of time, effort, and electric power.
Read also: The role of air curtains in ventilation systems for commercial projects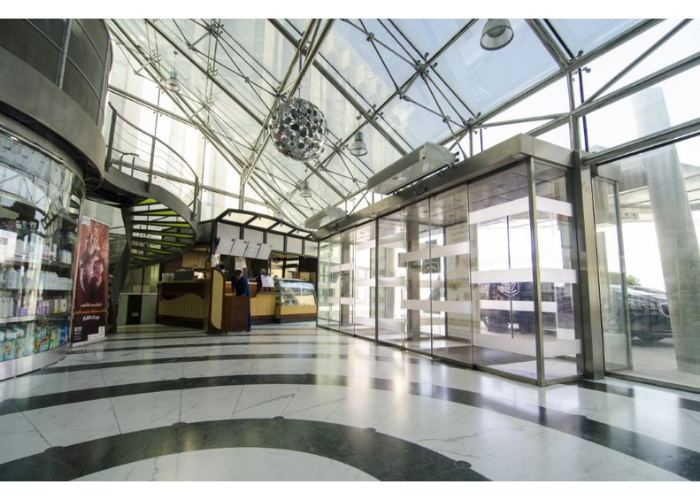 What benefits You get from climate self-control?
Comfort: Self-controllers will give you unparalleled comfort after programming them to work and stop at the time you want, the speed and strength you prefer with no effort to do.
Remote control: If you are busy with your everyday business and do not want to waste time changing settings continuously, you will be able to self-control climate control at a distance by remote control.
Saving energy and money: by programming climate self-controllers, you will be able to save greatly on electric power. You can program them to work during the peak and stop working at other times, so you save energy and money during certain hours of the day.
The role of air curtains in smart climate control systems
Air curtains are the best climate controllers based on the advantages they have as follows:
They have the ability to modify the atmosphere, especially in places with large spaces or difficult climatic conditions.
They prevent cold air leaking outside and enter hot air and possibly loaded with moisture inside while opening and closing the repeated door.
Air curtains are programmed to work for certain times and at multiple speeds by using remote control.
Air curtains provide great electrical power; they have the ability to modify the atmosphere and reduce the work of conditioners throughout the day.
They ensure comfort for its user because of its sophisticated and smooth system. It also makes the atmosphere comfortable and free from dust, bad smells, and insects.
See also: Types of air curtains for Saudi restaurants and cafes and the importance of installing them
Projects used air curtains with smart control system via Stavoklima
The performance of air curtains varies depending on the advantages that suit the place where the air curtain is placed.
Since they share the distinctive performance in modifying and maintaining the climate from external pollutants, there are types of remote smart control systems that have been selected to give satisfactory results to several commercial and industrial project owners in the Saudi market.
See Also Stavoklima air curtains in Saudi Arabia
1. Automated Machine Company:
The Automated Machine Company has used the Li2 air curtain because of its features; It is suitable for the most difficult climatic conditions, has the ability to provide the perfect atmosphere free of any pollutants, has 4 speeds with the ability to control these different speeds by remote control, which reaches up to 35 m, and is equipped with a smart BM-S system.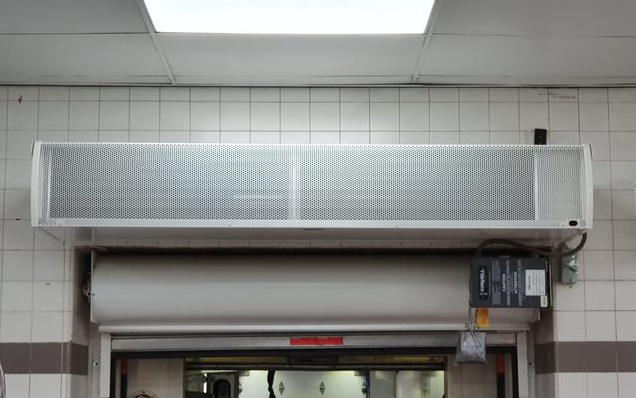 2. Booze cafe:
The Café ensured a comfortable atmosphere and a suitable environment for visitors and customers, making the Li mini curtain in Booze Cafe. It was the perfect choice for its ability to control the temperature of the place accurately with remote control up to 35m.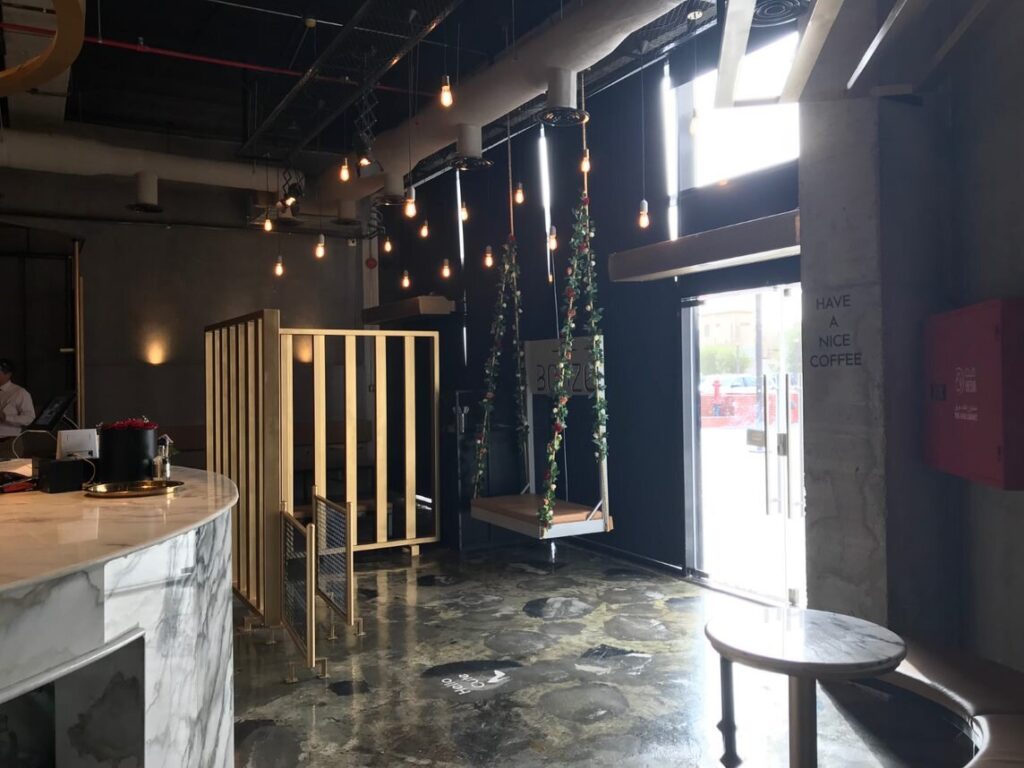 3. Vox Cinemas Building:
The Li0 air curtain in the Vox Cinemas Building is used to reduce air problems that are inadequate to quality standards. This curtain is capable of adapting to the most difficult surroundings, has 4 different speeds with the ability to operate it via the smart BM-S system with ease and smoothness, no matter how large the building area is.
Find out also: How to maintain energy efficiency in Saudi buildings and commercial activities?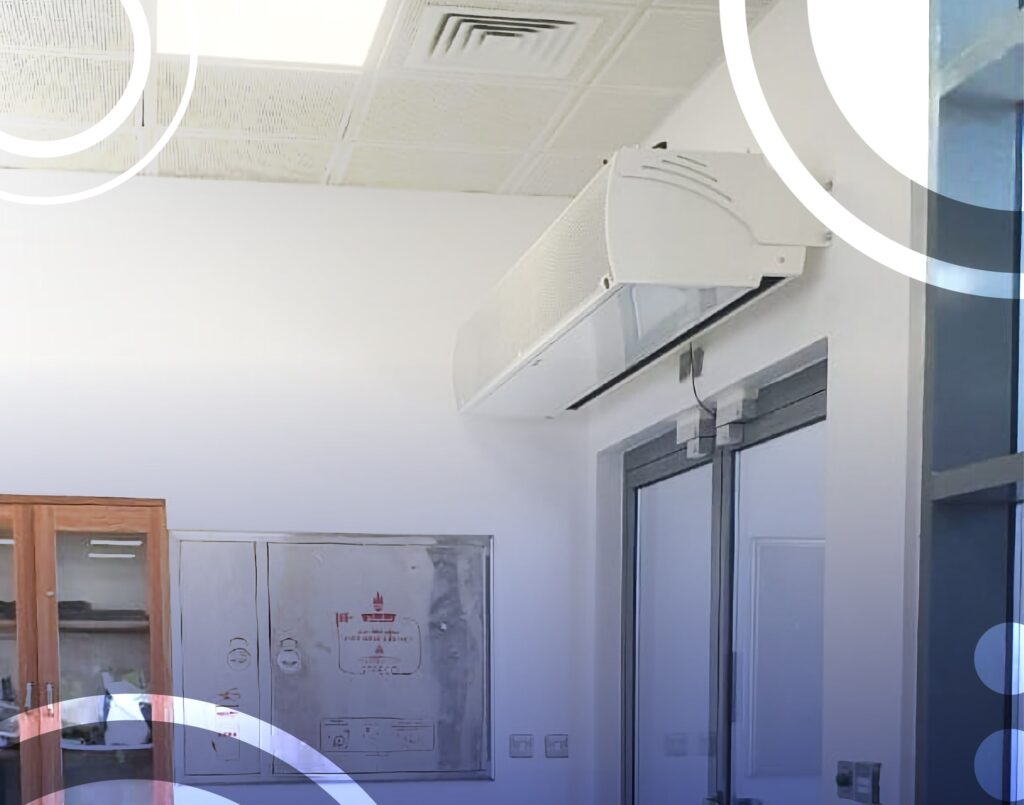 Stavoklima for European air curtains integrated with climate control systems
Order now the best European Air Curtain In Saudi Arabia
Stavoklima for industrial, commercial and home air curtains is the most famous company in Saudi Arabia to sell the best types of European and integrated air curtains for smart climate control in all Saudi cities, as it provides you with everything necessary from installation to purchase or maintenance of air curtains. Stavoklima aims to help its customers choose the best types of air curtains according to their needs and the type of activity, whether commercial or industrial.
Source: