Ventilation plays an essential role in making air quality better and more fresh in any business, keeping the employees and customers comfortable and healthy.
In this article, you will learn about the role of air curtains in ventilation systems for Saudi businesses, the importance of ventilation systems, what are air curtains used for, what is the purpose of air curtains in supporting these systems, what is air curtain used for, and more other details
Read about the Best European Air Curtain from Satvoklima
What are the ventilation systems for buildings and businesses?
For buildings and businesses, the ventilation systems come in two main types: natural ventilation and mechanical ventilation.
Natural ventilation depends on the air current system with windows and doors that allow the current to cross from different directions in the building. Mechanical ventilation, on the other hand, relies on devices and channels such as air curtains to move air inside and outside the building. Thus, the mechanical system is the best choice to make in the ventilation system of buildings when there are impediments that prevent the entry of a natural and healthy air stream into the indoors.
Here are the elements of the ventilation systems and how they work in commercial buildings:
Ventilation systems consist of mechanical devices containing fans, filters, and systems pumping air and moving it in or out of place.
They Provide airflow into and out of commercial buildings with the full ability to control them in terms of their work timing and air quantity.
Ventilation systems are used to improve climate and air quality, modify temperature, and reduce pollutants coming from the outdoors.
The environment, space, and size of the place are important factors in determining the type, number, and size of ventilation systems to be installed within the building.
Read also: How do air curtains help you apply energy efficiency in buildings?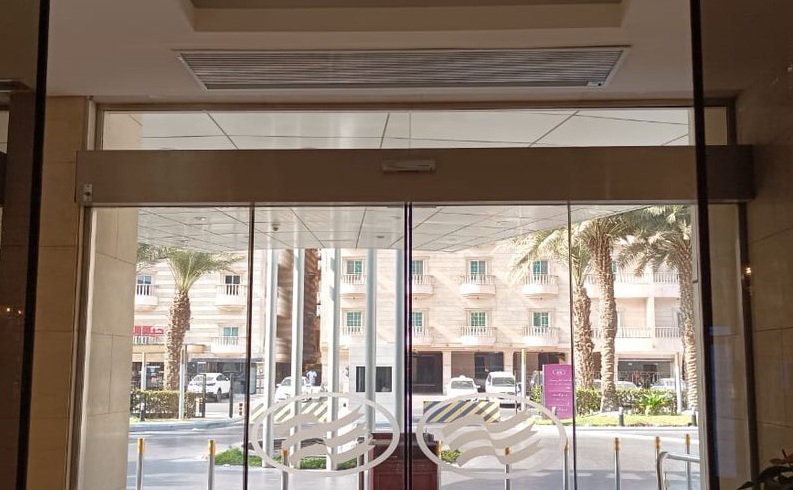 The importance of ventilation control systems for factories, restaurants and commercial spaces
It is difficult to maintain a clean and well-ventilated working environment that must be healthy, and conform to quality standards.
The importance of ventilation systems for factories
Ventilation systems for factories are a necessary element in maintaining a clean and sterile working environment by keeping an operating system as efficiently as possible.
Here are the reasons to use ventilation systems in Saudi Arabia:
Refreshment of the air inside the factory, especially the areas with high heat.
Expulsion of unwanted insects that contaminate the place outside the factory.
Getting high quality of air inside the factory by controlling ventilation degree.
Expelling strong smells and removing impurities caused by manufacturing.
Importance of ventilation systems for restaurants
Ventilation systems are one of the most important equipment used in restaurants whether placed inside the kitchen or distributed in arcades.
Here are the benefits of having ventilation systems and air curtains for restaurants:
Replace steam-filled air and extreme heat with fresh and refreshing air.
Get rid of irritating food smells during cooking or after serving meals to customers.
Expel dust, bacteria, and unwanted insects outside the place.
Adherence to quality standards and maintaining a clean environment that helps get positive visitor reviews.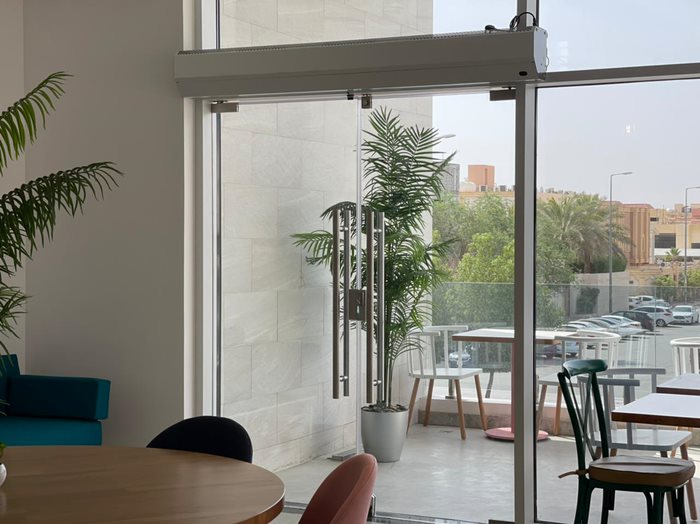 The importance of ventilation systems for business buildings
Although the needs of shops for ventilation systems vary, the existence of ventilation systems is indispensable to obtain a suitable atmosphere by their ability to replace fresh outdoor air with indoor air.
The most important benefits of ventilation systems in commercial activities are:
Get perfect temperatures inside the place by controlling the atmosphere.
Help relieve moisture by transmitting refreshing air.
Ensure the convenience and satisfaction of employees and customers.
Get high energy efficiency by modifying the climate inside the building.
The role of air curtains in ventilation control systems and what are air curtains used for?
The installation of air curtains in enterprises is not only linked to having a mild climate and a clear atmosphere, but also to making many important improvements in terms of providing electrical power, ensuring the convenience of employees and customers, and securing a healthy and nuisance-free environment.
Here are 5 factors that make air curtain in Saudi Arabia one of the most important devices in supporting ventilation systems and securing the perfect environment in Saudi Commercials facilities:
See Also the best air curtain system in Saudi Arabia
Form an invisible barrier that prevents the entry of dust, insects, and humid air into the building.
Provide a comfortable atmosphere for customers and employees.
Reduce air conditioning leakage to the outer medium and keep the atmosphere in place by 56%.
Keep store doors open without fear of negative effects of the outsides, resulting in an increase in the number of customers and the percentage of sales.
Manage electrical power consumption by maintaining a mild climate without much power or voltage from air conditioners.
See also: Types of air curtains for Saudi restaurants and cafes and the importance of their installation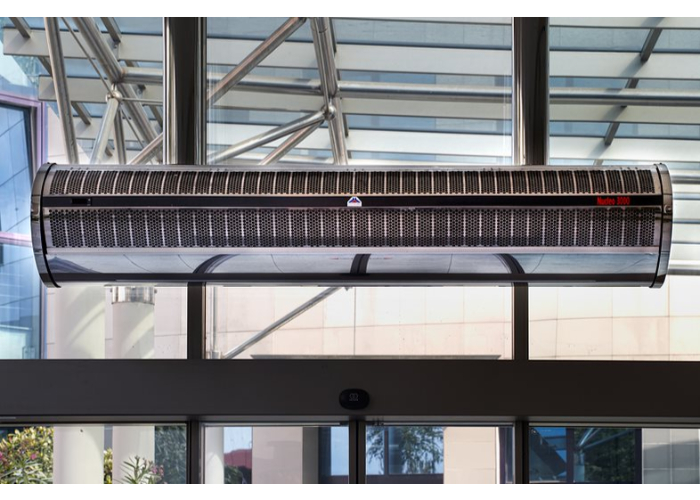 Energy consumption of ventilation systems
Statistics indicate that 10% of electricity consumption in shops is through ventilation systems, which means that it may consume a large amount of energy if it is operated continuously and accompanied by air conditioning systems, while the use of air curtains provides electrical energy, as statistics indicate, equivalent to 65% of electrical energy consumption, due to its ability to provide moderate weather and reduce the work of air conditioners with high effort.
Stavoklima for air curtains supportive of ventilation systems
Order now the best air curtains from Stavoklima
At Stavoklima, we offer you effective ventilation in various places and commercial sites in Saudi Arabia with high quality air curtains that withstand the harshest climatic conditions.
We also offer you a range of air curtains specially designed to suit the nature of your work, and include:
Stavoklima Li Pico Air Curtain: It has a high quality in purifying the air from pollutants, and it is able to operate at high voltage with little electrical air curtain power consumption and no noise.
Stavoklima Li mini air curtain: which is characterized by forming an impenetrable air barrier between the inside and outside to protect the place from external factors, no matter how difficult the external atmosphere, and it also comes in a modern and beautiful way and is equipped with a remote control.
Nucleo 3000 air curtain: It comes in a stylish circular design that fits the aesthetic shape of all shops, operates at several speeds depending on the strength required, and makes little noise.
Li0 air curtain: The Li0 curtain best supports the ventilation system because it insulates the moderate indoor environment from the external environment loaded with dust, moisture and insects, and operates with the smart and sophisticated BM-S system.
Find out also: The difference between air curtains and PVC plastic transparent blinds
Air curtains play a vital and influential role in the fight against dust, pollutants, and insects carried by air; they also provide a great saving in electric power.
Do not hesitate to communicate with Stavoklima Saudi air curtain team to get the best ventilation curtains and air curtains in Saudi Arabia as well as customized outdoor air curtain design solutions suitable for your business.
To know the price details, you can communicate via WhatsApp or phone number.
Source: