In this article, we talk about how to import commercial and industrial air curtains wholesale within Saudi cities by Stavoklima, which saves your time, effort, and cost through the air curtains that are provided by its factory.
If you intend to buy wholesale European air curtains within Saudi cities, you are in the right place.
Now let's get started right away.
Stavoklima is the leading European air curtain company in Saudi Arabia
Stavoklima is the leading European air curtains company in Saudi Arabia, which provides you with high-quality European air curtains whether you want to buy them as a shop owner, factory or any commercial building. Or you want to buy it wholesale within Saudi Arabia.
Importing commercial and industrial air curtains from Europe to Saudi Arabia
You do not need to import commercial and industrial air curtains from Europe to Saudi Arabia; you can order the best types of air curtains from Stavoklima and receive it with the same quality wherever you are in Saudi Arabia, without incurring the costs and problems of shipping, customs clearance complications, and the cost of transactions.
Through Stavoklima, you can examine the air curtains on the ground without needing to an intermediary, with the least amount of procedures, and the great speed in shipping.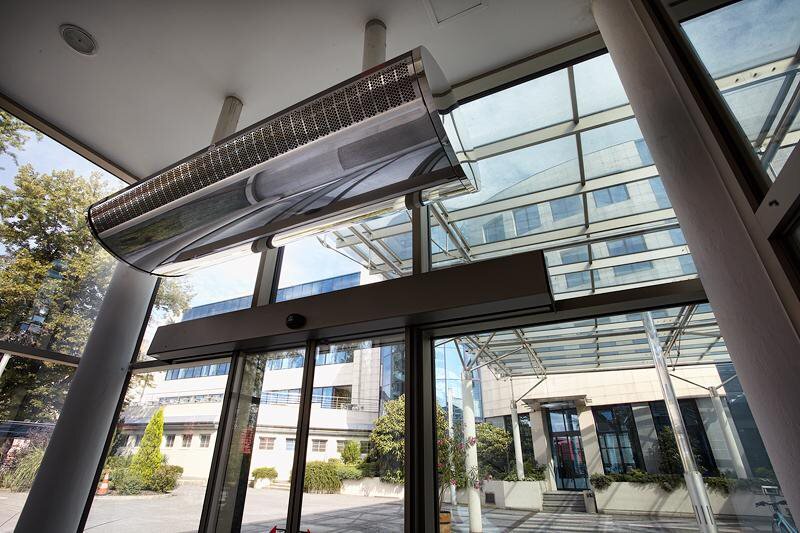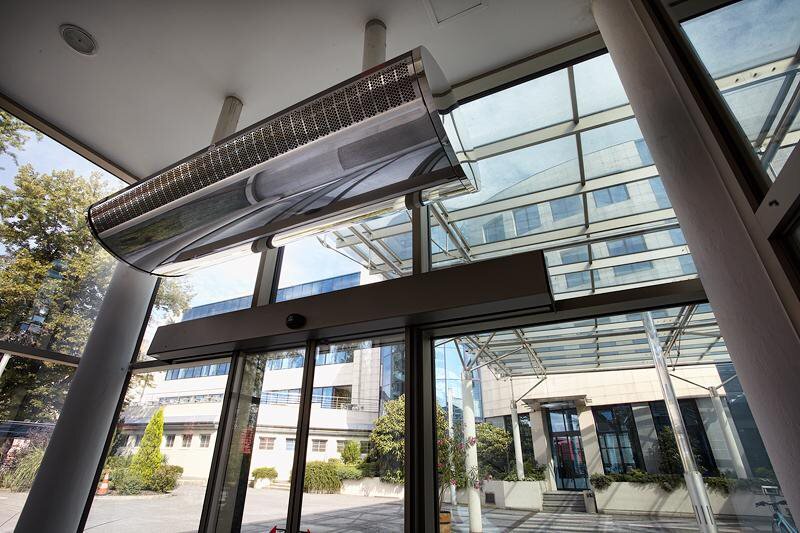 Buying industrial and commercial air curtains at wholesale price in Saudi Arabia
You can buy European industrial and commercial air curtains at a wholesale price in Saudi Arabia via Stavoklima, the first company in this field, here are its advantages:
Stavoklima has over 25 years of experience in providing the comfortable environment.
Stavoklima manufactures and imports air curtains from Europe to provide them in Saudi Arabia with the highest quality and the best efficiency.
Air curtains via Stavoklima are known for their excellent air insulation.
Stavoklima's specialized engineers help select the most suitable air curtains for your building or location.
Stavklima ensures continuous maintenance of air curtains quickly and reliably.
It Provides innovative solutions to save energy and eliminate dust and insects, making the environment of the place very comfortable.
Knowing that it has completed dozens of projects in Saudi Arabia for the most famous buildings and the most important brands. Such as:
Ministry of Housing.
Saudi Airlines Insurance.
Kuwait Finance House.
Blue Signature Restaurant.
Bin Dawood Hotel.
Nodebark.
Hope Hospital.
Aquat Food Industries Company.
Best Times Trading Company.
Al-Sarai School.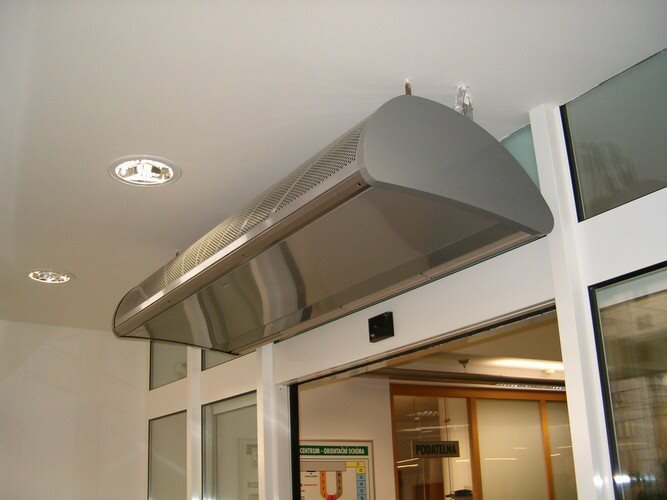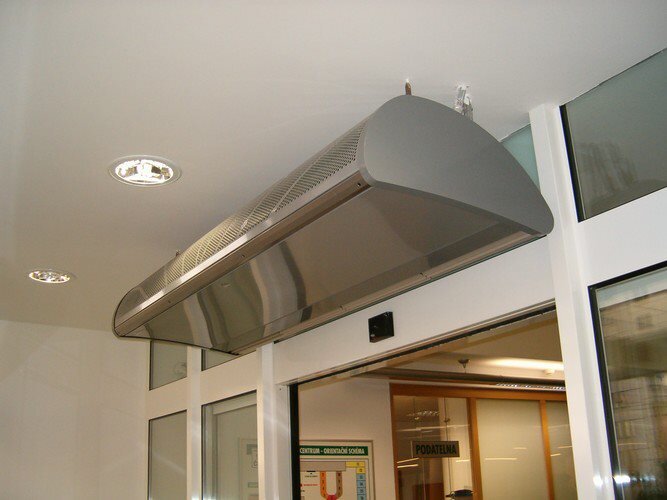 Industrial and commercial air curtains in Saudi Arabia
There are many types of industrial and commercial air curtains in Saudi Arabia depending on the nature of the building and the size of the doors. Here are the types of air curtains provided by in Stavoklima:
Luxury air curtains.

Energy saving air curtains.

Industrial air curtains.
We will give below some examples of some of the types of European air curtains that Stavoklima offers, with their purpose and where they fit.
1. Energy-saving LI-Zero air curtain:
Air curtain (L-I-Zero) comes as one of the types of energy-saving air curtains that keeps the indoor air of the air conditioners even when the doors are open, thus it not only saves electrical energy, but also keeps the place free from insects and dust.
This curtain is suitable for hospitals and quiet places such as libraries, shops, restaurants, and other buildings that open their doors permanently to receive a large number of visitors.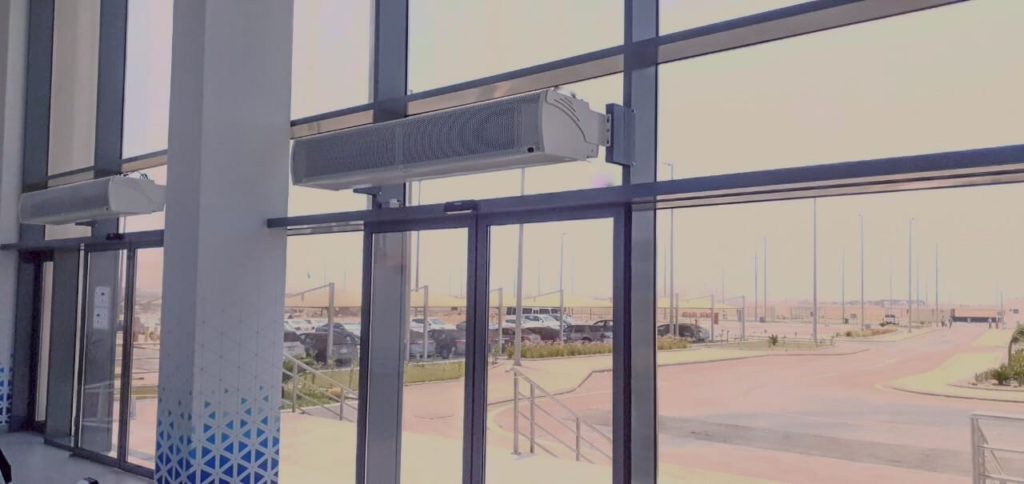 2. Luxury Compact Curtains:
As for the luxurious design compact air curtains, they are in themselves an aesthetic touch to the place, as they come with very elegant designs that suit the decorations of the place, and their main function is to insulate the air and save the atmosphere of the place from dust and insects while saving energy through the air barrier that it creates at the entrances, which reduces the burden on air conditioners.
The most important feature of this air curtains is its quiet operation and relatively less noise compared to some other types, so it is suitable for high-end places that require some quietness such as hotels and restaurants. As for its structure, it is sturdy and rust-free.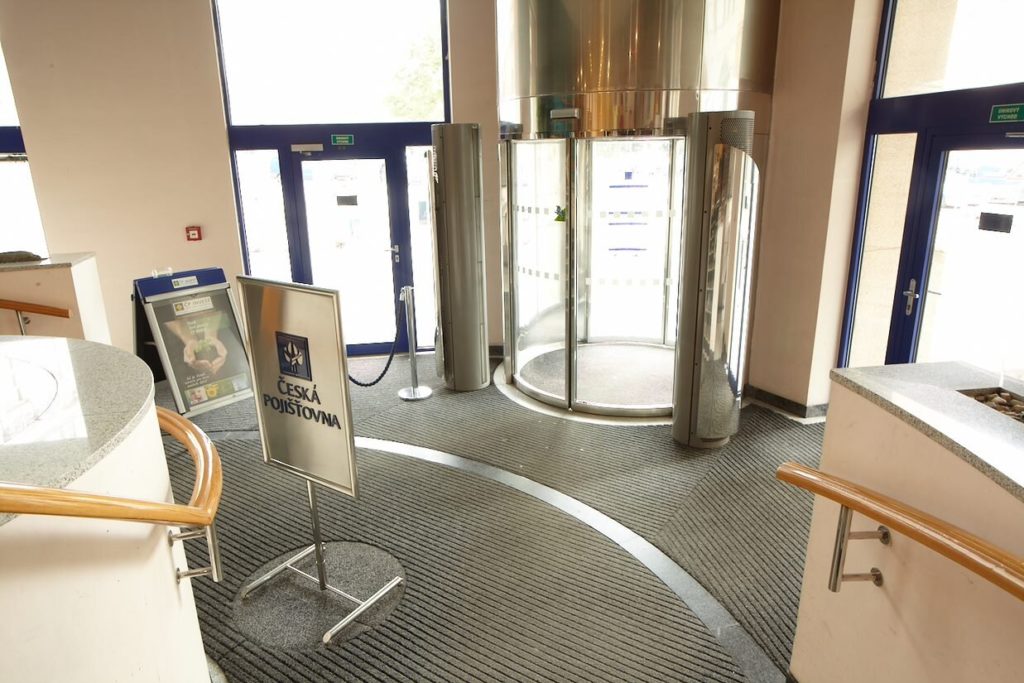 3. Axi Industrial Air Curtains:
European industrial air curtains differ from their counterparts in terms of the sturdy structure that allows them to withstand the harshest climatic conditions in factories. Therefore, the Axi industrial air curtains come with a durable stainless-steel structure, in addition to its performance in air insulation, which is several times stronger than the rest of the types.
Axi industrial air curtain device is not damaged by working under water or low and high temperatures; thus, it is suitable for laboratories, factories and warehouses without the needing to maintenance or periodic cleaning.
For more, also read: The best types of air curtains to prevent dust, dirt, and insects in Saudi Arabia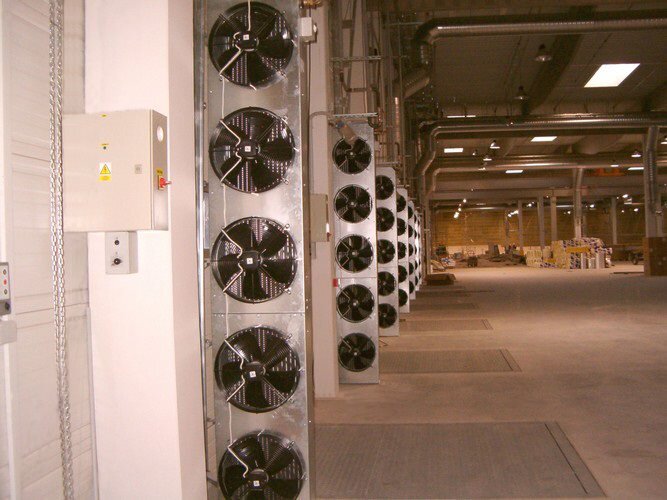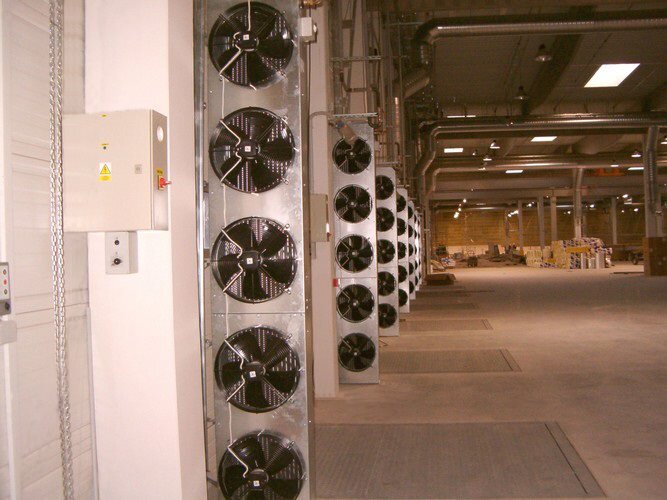 Stavoklima to buy industrial and commercial air curtains wholesale instead of importing
Stavoklima is the best European air curtain suppliers in Saudi Arabia to buy industrial and commercial air curtains wholesale instead of importing. It not only helps you to get the best, but also the most suitable for you according to your building, the size of its doors, and the nature of the place.
Frequently Asked Questions About Buying Wholesale European Air Curtains in Saudi Arabia
Here are some common questions that may come to your mind as you are interested in importing air curtains within Saudi Arabia.
1. What is the life span of European air curtains?
Air curtains last from two to 30 years because they are of high quality in terms of elaborate workmanship and correct installation in place, knowing that strong noises are evidence of a having problem in the air curtain or breaking an  internal component, and here you can request maintenance immediately.
2. Do air curtains prevent moisture in the place?
The curtain separates the indoor air from the outside air, preventing cold or hot air from entering and eliminating moisture, insects and dust from the space.
In conclusion, we can say that European air curtains in Saudi Arabia via Stavoklima is the best alternative to import air curtains from abroad and bear more risk during shipping, Why do you bear additional costs, customs clearance, long time to deliver while Stavoklima provides them with the same quality within Saudi Arabia and makes them available wholesale as well, that is why Stavoklima is considered one of the best air curtain suppliers in Riyadh, Jeddah and all over Saudi Arabia.